All Listings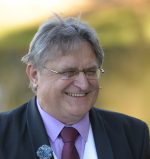 Address:
13 Morningbird Close
St Clair NSW
2759
Short Business Description:
The awarded & fun Marriage, Naming, Funeral & Memorial Celebrant of choice…
.. and a great MC
For all the moments of love in life that are worthy of Celebration,
For those events that you truly want to remember, and be a part of, always!
Long Business Description:
Let's design your Ceremony together and make it wonderful.
A professional celebrant with a permanent smile, for all the special occasions in your journey of life: Weddings, Renewals; Naming Ceremonies; Funerals, Memorials & More
Fun, enthusiastic, helpful, experienced, knowledgeable, compassionate, and uniquely different.
The Celebrant of choice for Hatch, Match & Dispatch – the truly important occasions in life.
Address:
9 Old Bathurst Road
Emu Heights
2750
Short Business Description:
Local concreting service with 30 years experience specialising in concrete slabs, plain, stencil, colour driveways, patios, paths and raft slabs. No job too small!
Long Business Description:
Anytype Concreting Service is your local concreting specialists here to make all your design dreams come to life. With over 30 years experience, we offer a range of services including bobcat and tipper, all types of concreting services and needs. We customise your driveways to your preferences. There is no job too small so give us a call for Anytype Concreting Service. Licence No: 82330C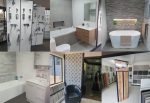 Address:
1/44 Regentville Road
2750
Short Business Description:
For all your bathroom renovation items in the one store from tiles, vanities, baths, tap ware and toilets displayed in our showroom Located at 44 Regentville Rd Penrith
Long Business Description:
Austile Ceramics has a showroom located in Penrith, where you are able to complete a bathroom renovation selection of all your items needed under the one roof. We have a large range of floor, wall and feature tiles on display along with toilets, mirrors, vanities, baths, shaving cabinets, taps, mixers ,floor wastes, grates, soap dishes, towel rails with the best quality of products at competitive Price's. We can customise a bathroom package to suit your selection and work with you to stay in budget.
Short Business Description:
Specialists in home loans, investment loans, car and personal loans. Access to 40+ lenders.
Long Business Description:
No loan too small, no situation too hard. Our main goal is ease of access to financial products that best suit your needs and desires.
First Home Buyers? I aim to have my buyers well prepared and confident that they are ready to buy a property rather than just getting a loan approved. I run seminars on a regular basis to educate potential first time buyers on what to expect and how to best position yourself to be approved for a mortgage. Get in contact if this is something you're interested in.
Apart from helping First Home Buyers we also assist with the more common scenarios such as those looking to refinance for a better rate, home improvements and investment purposes. I have access to over 40 lenders and all of their products. Being a large family owned brokering group we are even able to negotiate a better rate with your current bank and a lot of the time we can do this in front of you in a matter of minutes.
Whether you need a standard home loan, refinance, investment loan, car loans or a personal loan we are your one stop shop to ensure you get the best deal for you.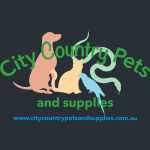 Address:
56-60 Preston St, South Penrith NSW
2750
Short Business Description:
City Country Pets and Supplies offers a comprehensive range of pets, pet foods and accessories at extremely competitive prices. We are a family owned and run business priding ourselves on customer service.
Long Business Description:
City Country Pets and Supplies offers a comprehensive range of pets, pet foods and accessories at extremely competitive prices. We are a family owned and run business priding ourselves on customer service.
Our range of pets includes puppies, kittens, hand raised birds, aviary birds, guinea pigs, rabbits, pet rats, chickens, and more!
Whether you have dogs, cats, birds, guinea pigs, rabbits, rats, chickens, fish or reptiles, we have a product range to suit your needs.
We offer zip-pay in-store and online, and Australia-wide delivery is available on most of our products through our website! Shop in-store at 56-60 Preston St, South Penrith NSW 2750 or online at citycountrypetsandsupplies.com.au!
City Country Pets and Supplies
56-60 Preston St, South Penrith NSW 2750
Opening Hours:
Monday to Friday 9am-5:30pm
Saturday 9am-5pm
Sunday 9am-4pm
Phone: (+61)2 4721 2328
Email: [email protected]

Address:
1/53 Anderson Road, Mortdale NSW 2223
2223
Short Business Description:
Climacool Air Conditioning Service- Installation, Repair & Maintenance
Long Business Description:
Over more than 20 years, Climacool Air Conditioning has delivered qualified air conditioning facilities across Sydney's. Our team of trained technicians may provide assistance for both residential and industrial properties. We are trained in air conditioner installation, repair & maintenance. Call us for any aircon service.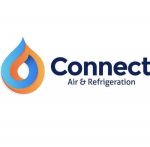 Address:
Unit 17, 7-9 Lambridge Place Penrith
2750
Short Business Description:
Family owned air conditioning and commercial refrigeration business for installs, service, repairs and maintenance.

We have put place in the necessary procedures to help ensure your safety and our staff safety when in your home.
Long Business Description:
Connect Air and Refrigeration team is dedicated to strong customer service, highest standard of workmanship, reliability and value.
We offer our customers;
– Quality and professional supply, installation, service and repairs of leading brands
– Free, no obligation quote
– Fully qualified and licensed with high quality workmanship
– Residential and commercial dwellings
Address:
Suite 19/103 George Street, Parramatta
2150
Short Business Description:
Dynamics Square is one of Australia's leading IT consulting, enterprise software solutions, and related technology services providing company run by a passionate, professional and expert team. We help businesses to streamline their operations and increase productivity with the Microsoft Dynamics (D365 Business Central, AX Upgrade, NAV Upgrade & CRM) suite of software solutions.
Long Business Description:
Dynamics Square is a leading Australian IT Consulting company offering enterprise software solutions and related technology services, run by a team of highly experienced technical experts and savvy consultants. We are implementation partners of Microsoft Business Solutions, most notably Microsoft Dynamics 365 Business Central, Microsoft Dynamics NAV Upgrade, Microsoft Dynamics AX Upgrade, Microsoft Dynamics CRM, Microsoft Dynamics SharePoint, Microsoft Power BI, Microsoft Azure and Microsoft Office 365.
Our core specialties lie in implementation, configuration, customization, strategy, support, upgradations, migration, integration, business app implementation, power platform, and portals. We customize the solution for you in such a way that your business processes get integrated with it seamlessly and your personnel feels empowered working on it, being able to raise their level of work. We support our customers 24*5 to ensure that their Dynamics 365 solution works round the clock for uninterrupted business operations and consistent quality. Our help desk is there to take calls and escalations immediately to ensure any kind of inconvenience experienced by our clients is put to rest within no time.
Microsoft Dynamics 365 Services we offer
✓ Implementation – Overseeing the entire Dynamics 365 implementation towards completion
✓ Configuration – Configuring Sales, Customer Service, Marketing, Field Service, PSA
✓ Customization – Customizing the solution for your convenience
✓ Strategy and Support – Offering support after implementation to help optimize performance on Dynamics 365
✓ Upgrades and Migrations – Installing the latest upgrades to keep your solution up-to-date
✓ Integrations – Seamlessly integrating the Dynamics 365 solution with other software and applications
✓ Business Apps – Installing business applications within Dynamics 365 to make it more engaging
✓ Power Platform – Customizing Dynamics 365 to make using Forms, Analytics, Reports and Dashboards possible
✓ Portals – Opening up dashboards and related features for better use
Microsoft Dynamics 365 Modules (Apps) we Offer
• Dynamics 365 For Sales
• Dynamics 365 For Customer Service
• Dynamics 365 For Field Service
• Dynamics 365 For Human Resource (Talent)
• Dynamics 365 For Finance
• Dynamics 365 Supply Chain Management
• Dynamics 365 For Commerce
• Dynamics 365 for Project Service Automation
• Dynamics 365 For Marketing
• Dynamics 365 Artificial Intelligence
• Dynamics 365 Mixed Reality
• Dynamics 365 Business Central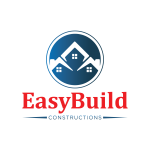 Address:
PO BOX 8018
Glenmore Park
2745
Short Business Description:
Operating in the Penrith and Lower Blue Mountains area, EasyBuild Constructions is a locally owned small business with over 15 + years experience and is fully licensed and insured.

When it comes to building and renovating your home, professional and quality services are a must. EasyBuild Constructions offers a range of solutions to meet your needs and helping you transform your house into your dream home.

Long Business Description:
We offer a range of home building services including:
– Kitchen renovations
– Bathroom renovations
– Laundry renovations
– Extensions
– Decks
– Pergolas and carports
– Door and wall installation and removal
– Stairs.
Contact Mathew for an obligation free quote today.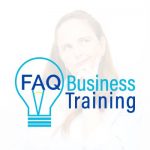 Address:
PO Box 39
Penrith
NSW
2751
Short Business Description:
Avoid getting ripped off or ripping yourself off! Learn enough to do it yourself (DIY) or outsource with confidence with our short topical training courses, tips and resources.
Long Business Description:
Have you been ripped off by someone who did the wrong thing, because you didn't understand what they were doing? What about ripping yourself off through pricing or marketing your business incorrectly?
If you have, it's why FAQ Business Training came into being! We got sick of hearing stories of people getting ripped off because of what they didn't know they didn't know. So instead of getting mad, we decided to get even, by offering business tips, webinars, Facebook Lives (particularly helping businesses navigate the JobKeeper payments) and online training. Our founder Jane Tweedy regularly speaks at networking groups and conferences (in person when allowed, and online) on a wide variety of business topics including marketing, pricing, SEO, business introductions, sales, business planning ….