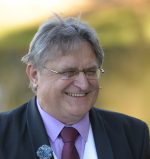 Short Business Description
The awarded & fun Marriage, Naming, Funeral & Memorial Celebrant of choice…
.. and a great MC
For all the moments of love in life that are worthy of Celebration,
For those events that you truly want to remember, and be a part of, always!
Long Business Description
Let's design your Ceremony together and make it wonderful.
A professional celebrant with a permanent smile, for all the special occasions in your journey of life: Weddings, Renewals; Naming Ceremonies; Funerals, Memorials & More
Fun, enthusiastic, helpful, experienced, knowledgeable, compassionate, and uniquely different.
The Celebrant of choice for Hatch, Match & Dispatch – the truly important occasions in life.
Business Address
13 Morningbird Close
St Clair NSW
2759
Short Business Description
Local concreting service with 30 years experience specialising in concrete slabs, plain, stencil, colour driveways, patios, paths and raft slabs. No job too small!
Long Business Description
Anytype Concreting Service is your local concreting specialists here to make all your design dreams come to life. With over 30 years experience, we offer a range of services including bobcat and tipper, all types of concreting services and needs. We customise your driveways to your preferences. There is no job too small so give us a call for Anytype Concreting Service. Licence No: 82330C
Business Address
9 Old Bathurst Road
Emu Heights
2750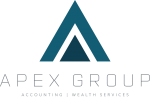 Long Business Description
We are a professional Chartered Accounting firm helping individuals and businesses with their accounting, tax needs, and their individual journey in growth. Our Accounting division has a range of accounting services, from handling small business tax, accounting and advisory needs, individual returns and self managed super fund accounting and audit needs.
Our Wealth services division provide foundation planning, from basic cashflow management, debt reduction, tax planning to building wealth through planning investments carefully achieving your vison and goals. On this journey we manage the risks through protecting your assets and more importantly your family through carefully structured personal insurance policies. For clients that are approaching retirement we carefully consider all aspects form Centrelink, social security benefits, tax strategies carefully crafting their retirement plan. We work to achieve our clients income and lifestyle needs so they can live their perfect retirement.
At Apex we are here to provide a supporting and engaging client experience to ensure you get the right financial support and services. Come speak to our financial experts and book in your initial cost and obligation free appointment
Business Address
95B Station Street, Penrith
2750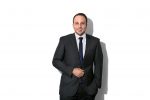 Short Business Description
Finance broker operating from the foot of the mountains to the city. We come to you or you can come to us.
Long Business Description
No loan too small, no situation too hard. Our main goal is ease of access to financial products that best suit your needs and desires.
First Home Buyers? Our number one goal beyong just getting the loan organised is making sure you are well prepared to buy a property. Having the money to buy a property is hugely important obviously but making sure you know how to make your loan work for you post home ownership is just as important. You're not just a transaction.
Apart from helping First Home Buyers we also assist with the more common scenarios such as those looking to refinance for a better rate, home improvements and investment purposes. I have access to over 60 lenders and all of their products. Being a large family owned brokering group we are even able to negotiate a better rate with your current bank and a lot of the time we can do this in front of you in a matter of minutes.
Business Address
95B Station Street
Penrith NSW 2750
2750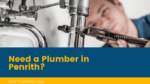 Short Business Description
Call us when you need a local Penrith plumber for reliability, quality work and excellent customer service.

✔ Upfront pricing
✔ Fully licensed plumbers
✔ Australian owned
✔ Guaranteed workmanship
✔ Top-rated plumbing
Long Business Description
Finding a local plumber you can depend on – it's often an easy task to forget about until something is urgent. Leaky tap fittings are not the only problem you encounter. Sometimes, it can be a blocked drain or a hidden leak. No matter what the situation, Penrith businesses and residents need a plumber they can rely on.
Best Plumbers Club has you covered for a plumber in Penrith or across the western suburbs of Sydney and beyond.
Business Address
Penrith
2750

Short Business Description
Beyond the Beanstalk is proud to call Penrith home.

Our STEM Academy is located in the heart of Penrith and offers one-off workshops and 10 week programs to school aged children. Through these workshops children are given the opportunity to explore and discover the world of Science, Technology, Engineering and Maths.

We also provide workshops to Long Day Care and OOSH services and can customise workshops for primary schools across NSW.
Long Business Description
We provide some of the best, most engaging, interactive, original STEM/STEAM workshops in Sydney.
With a total of 42 combined years of experience in education, our team of educators guide children through a range of unique learning experiences.
Scientific concepts are presented through a range of STEM & STEAM activities. These include the whimsical stories and experiences of our Storytime STEM workshops, and our successful Sustainable STEM workshops and activities.
Join us as we go Beyond the Beanstalk and discover magical worlds and interesting characters including:
• Growley the Chimera Cat
• The Hardhattians
• Dinosaurs & Minibeasts
• Fairies & their magical crystals
• The Creatures of the Water Garden
• Robots, Astronauts, Drones and more!
We also offer our individual workshops and 10 Week Program to local Long Day Care services so children aged 3 – 5 years can also experience the wonder of Science, Technology, Engineering and Maths.
We are also happy to provide workshops after school and during school holidays for OOSH services.
Business Address
The Creative Fringe 6/51 York Road, Jamisontown
2750
Short Business Description
Hampers in Penrith
Supporting Australian, Small & Local Businesses within our very own to create Personalised & Custom Created Gifts.
Long Business Description
BIG BAD BOX Is a Newly Launched Small Family Business in Cranebrook, Delivering throughout the Penrith LGA & as we continue to grow, so will our Delivery Services throughout NSW & Beyond.
BIG BAD BOX Specialising in;
Corporate – Settlements – Birthdays – Anniversaries – Easter – Mothers Day – Fathers Day – Christmas – Valentines & EVERYTHING in between.
We endeavour to stand out from the crowd & deliver not only a Gift Hand Delivered but Personalised to each & every special occasion.
We strive in using Australian & Local Products but also do Custom Orders based on your needs.
We look forward to growing our business within the Penrith Community.
Business Address
Cranebrook
2749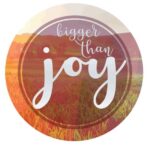 Short Business Description
Unique, Handmade Personalised Gifts & Home Decor.
Something for everyone, every occasion and every budget!
Long Business Description
Bigger Than Joy is a family owned small business based at the foot of the Blue Mountains. Designed to bring a little positivity or humour to your day each Bigger Than Joy product is proudly handmade in Western Sydney NSW.
As well as our extensive range of 'ready to ship' products we are happy to personalise something to meet your needs. If you can't see anything you like please send us a message and we'll see what we can do to create exactly what you need.
All products are available to pick up from Cranebrook or we can post anywhere in Australia.
Follow us on Instagram www.instagram.com/bigger_than_joy
Keep up to date with new product releases facebook.com/biggerthanjoy
Business Address
Cranebrook
NSW
2749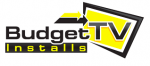 Short Business Description
Meet the Digital TV Antenna Installation Experts in Sydney
With special focus on quality of service, customer satisfaction, and the best value for your money, we introduce ourselves as the best TV Antenna/Aerial installation service providers in Sydney. Under the wings of a Government Endorsed Installer, Budget TV Installs has been serving and satisfying customers across Sydney for more than 15 years.
We don't limit our services to residential customers only. We have proudly served numerous commercial organizations to meet their large scale installation requirements as well.
Long Business Description
Our Services
From TV antennas installations, repairs, fixing reception problems to installing a new Aerial and your TV wall mount, we provide all kinds of solutions and services with a promise of quality and value. Whether you want to change your antenna or get rid of noisy reception, Budget TV Install is ready to help. That is right! No job is too big or too small for us. We also offer contracting services to telecom companies and establish telecommunications with strong reception.
Our Team
Our highly trained and skilled staff has worked diligently to make Budget TV Installs one of the most credible and reliable service providers in Sydney and its surrounding areas. Equipped with experience and state-of-the art equipment, our qualified experts offer complete consultation in order to help you find the best solution for your home or office.
It is because of our hard-working and reliable team that Budget TV Installs guarantees the fastest turn-around time and the highest level of customer satisfaction.
Our Values
Quality and affordability are our main priorities at Budget TV Installs. We ensure that our workmanship equipment and work ethics strictly comply with the Australian standards. All these factors have worked together to make us the industry leader in the antenna and TV installation sector. We offer pensioner discounts to seniors as well as affordable pricing.
Don't let under qualified technicians rip you off for subpar installations and don't settle for unclear and poor reception. Contact us on 0415 152 123 and book one of our expert technicians for comprehensive consultation and installation services for our same day service.

Short Business Description
Climacool Air Conditioning Service- Installation, Repair & Maintenance
Long Business Description
Over more than 20 years, Climacool Air Conditioning has delivered qualified air conditioning facilities across Sydney's. Our team of trained technicians may provide assistance for both residential and industrial properties. We are trained in air conditioner installation, repair & maintenance. Call us for any aircon service.
Business Address
1/53 Anderson Road, Mortdale NSW 2223
2223