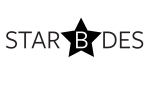 Short Business Description
The home of Star Quality graphic design. Specialising in Print Media, Illustration, Print and Digital Media.
Long Business Description
Estelle: Star, B.Design
Born and raised in scenic Penrith, Australia, I have enjoyed making things for as long as I can remember – ever since I learnt how to pick up a pencil I have been drawing and creating.
Functional design and a seamless user experience are vital and should always be done to the highest standard. I am always learning and honing my skills in the hopes that I can provide the best work that my abilities offer me.
I specialise in print media as well as digital media, photography and illustration, with a particular interest in brand identity and logo design. I am also in the process of studying UX and Web design as well as make-up artistry.
Business Address
https://www.starbdes.com/social-links
Long Business Description
Online Influence is a Penrith based Web development company & Google Adwords Specialist. Our focus is on helping you get leads and sales from your website. We believe that your website should give you a Return on Investment and not just be a static brochure that is "set and forget". We are at the cutting edge of our industry and constantly keep up to date with the exciting changes and new innovations in the online world. One of our specialities is looking at a website and just "knowing" (almost instantly) why it's not working and how to fix it.
Business Address
Level 1, 331 High St, Penrith
2750