Air Conditioning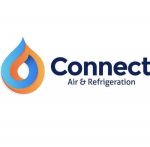 Address:
Unit 17, 7-9 Lambridge Place Penrith
2750
Short Business Description:
Family owned air conditioning and commercial refrigeration business for installs, service, repairs and maintenance.

We have put place in the necessary procedures to help ensure your safety and our staff safety when in your home.
Long Business Description:
Connect Air and Refrigeration team is dedicated to strong customer service, highest standard of workmanship, reliability and value.
We offer our customers;
– Quality and professional supply, installation, service and repairs of leading brands
– Free, no obligation quote
– Fully qualified and licensed with high quality workmanship
– Residential and commercial dwellings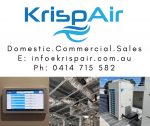 Short Business Description:
Air conditioning specialists Western Sydney.
Domestic, Commercial and Sales.
Long Business Description:
We pride our self on being a one stop shop that is able to meet all of our client's needs. Our goal is to provide the highest quality design and installation services, on schedule, and on budget along with outstanding customer service. We understand that time and cost are crucial so we strive to go above and beyond our client's expectations.
For our customers peace of mind, we offer valuable money saving service and maintenance contracts.
Address:
Unit 11/47 Third Ave Blacktown NSW
2148