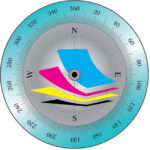 Short Business Description
We are a locally operated business situated in Kingswood service the Penrith Nepean area and beyond. We pride ourselves and operate with keeping in mind that service comes first. Having 25 plus year in the office equipment space allows us to assist in making your decisions as to what to purchase. We are not just out for a sale, but we rely on customer satisfaction as to how and who we are as a business.
Long Business Description
We are an online business, so our overheads are reduced which gives us the opportunity to provide you with the very best of printer, computer, networking, electronics, business software, at a reduced price without compromising on quality. Our online range is over 240,000 items which means you are sure to find what you are looking for, with the advantage of seeing what is in stock. Our online system of ordering includes the latest hi end encryption and safety with verification to both the customer and business along the way. Of course if you prefer the old fashioned way you can always call us on a local number to speak to someone. Our range of products include all of the major manufacturers such as HP, Epson, Canon, Lexmark, Brother, Samsung, Toshiba, Dell, Microsoft, Lenovo and more.
Business Address
The Ink and Toner Company
Parker Street
Kingswood NSW 2747
2747