Social Media Management

Address:
PO BOX 7597, Penrith South NSW
2750
Short Business Description:
Your social media profiles managed from just $160 per week
Long Business Description:
Social media done right: You can trust MTM Digital
MTM Digital is owned and managed by experienced media and business professionals. We know what works on social media and importantly, what doesn't.
We're also experts in handling crisis situations and dealing with some of the challenges that can confront your business on social media. With 24/7 monitoring, we're always across what's happening.
Your social media profiles managed from just $160 per week
FACEBOOK MANAGEMENT: Sit back and focus on your business, and let MTM Digital handle your Facebook page. We'll arrange regular and consistent posts, plus manage your inbox communication and other elements of your page.
OTHER PLATFORMS: Need help with Twitter, Instagram or LinkedIn? What about a regular newsletter to your valued clients and supporters? We can do it all. Talk to us about your social media and digital news today.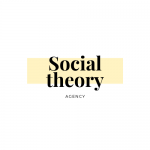 Address:
Penrith, NSW
2747
Short Business Description:
We're a new Western Sydney social media agency that specialises in helping take your small business to the next level.

We specialise in strategy, paid social ads, punchy copywriting, EDM's, community management, the art of an aesthetic #insta grid, puppies, coffee – the list goes on!

We can help manage your social media, so you can focus on running your business!
Long Business Description:
Follow us on IG: @socialtheoryau
Social Theory is a home-grown social media agency specialising in content management & strategy.
Based in Sydney, Social Theory was founded by Alexa, our social media strategy expert. Alexa has spent the last 4 years implementing social strategy across some of Australia's biggest publications including marie claire, Women's Health Australia, Instyle and BeautyCrew, which has allowed her to work with a vast array of brands across the fashion, beauty, lifestyle & food space.
Our social media services include:
SOCIAL MEDIA CONSULTATIONS
PAID FACEBOOK/INSTAGRAM ADS
COPYWRITING
ACCOUNT MANAGEMENT
So, if you're looking at leveraging your business' social presence, let's chat today!