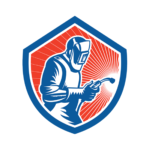 Short Business Description
With over two decades of experience, the team at Sydney Welders can help you with all forms of welding, on all types of materials, such as stainless steel, mild, galvanised and carbon steel, aluminium, and other types of alloys.
Long Business Description
Sydney Welders are your qualified welding professionals for offsite and mobile welding jobs. We have the latest equipment and can assist with MIG, TIG, MAG and stick welding for all types of materials (Aluminium, steel, alloys, etc). We can also help with fabrication jobs of all sizes, from one-off jobs to large volume orders for manufacturers. Our AS1796 certified welding team can complete repairs to any type of structure, including heavy vehicles and equipment, boats, cars and bikes. We also have highly experienced welding inspectors and non-destructive testing support available for high-strength applications like pipelines, fuel tanks and pressure vessels, so you can be sure we've got you covered.
Business Address
6-8 Powers Road
Seven Hills NSW
2147
Short Business Description
Ultraframe windows and doors is proud to be offering the best U-shaped profile system on offer in this sector, manufactured locally by Aluplast German engineered from Sydney.
Long Business Description
We at Ultraframe Windows and Doors are proud to be offering the best of window systems available in Sydney, made by Aluplast. We have been a family-run business since 1990 with over 25 years experience working on installations for uPVC products across Europe as well as here locally including Australia! Our position regarding knowledge about what makes up good quality merchandise allows us an edge when it comes down choosing which product will work perfectly for your home or office needs; let's talk today if you're interested.
There is nothing more important than ensuring your home's safety and security, which Ultraframe Windows & Doors understands. With a focus on quality from start to finish we work hard every day so that you can live comfortably knowing there'll be no leaks or malfunctions at all times of year.
Business Address
589 Bunnerong Rd, Matraville NSW
2036