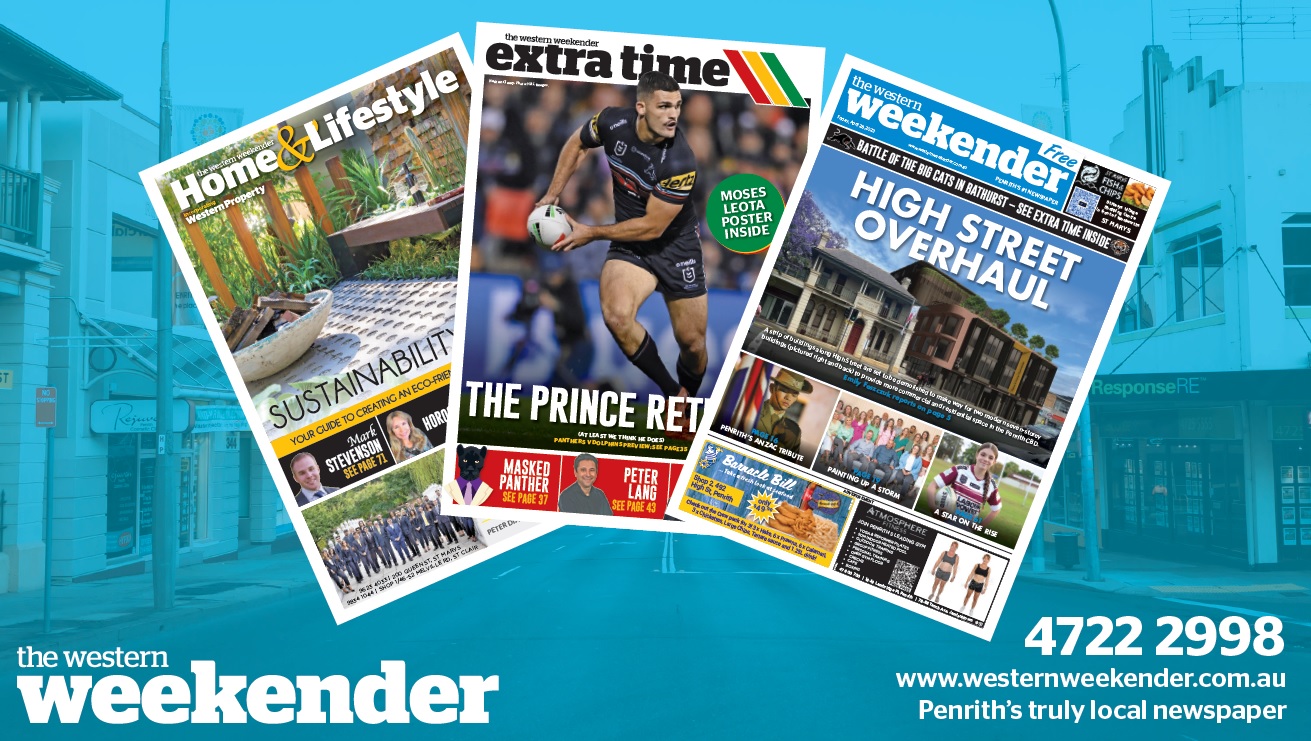 Our print edition is released weekly and is dated Fridays, with distribution commencing Thursday mornings. Home & Lifestyle and Extra Time are both included with the paper. Here's how you can get a copy:
Public Pick-up Points
The Western Weekender can be collected from hundreds of locations across the Penrith Local Government Area including service stations, supermarkets, shopping centres and clubs.
We're constantly adding to and altering our pick-up points in response to reader demand, so make sure you check the below list regularly.
Click here to download a list of current pick-up points (PDF)
Click here to see the locations on Google Maps
Free Digital Edition
A digital replica of the print edition is released every week. Digital subscribers are first to see the latest edition, and it's totally free. It'll land in your inbox on Thursday morning (if it doesn't, check that spam folder!)
The digital replica is the latest copy of the paper exactly as it was printed, but in easy-to-read digital form.
Click here to subscribe to the Digital Edition
Click here to view past editions
Paid Subscription 
The Western Weekender offers a paid subscription option for people who wish to have the paper delivered direct to their home each week.
Delivery is either through our private network, or the Australia Post Express Post delivery system.
Subscribe now: Subscriptions can be purchased by filling in this form, emailing [email protected] or calling 4722 2998.
Download a manual subscription form here.
Distribution Partnerships
The Western Weekender has a distribution partnership with Nepean Food Services, ensuring each of their clients in the Penrith LGA receives a copy each week with their meal delivery.
Become a Distribution Partner
Would your business like to stock The Western Weekender and become a public pick-up point, or discuss a distribution partnership?
Email [email protected].