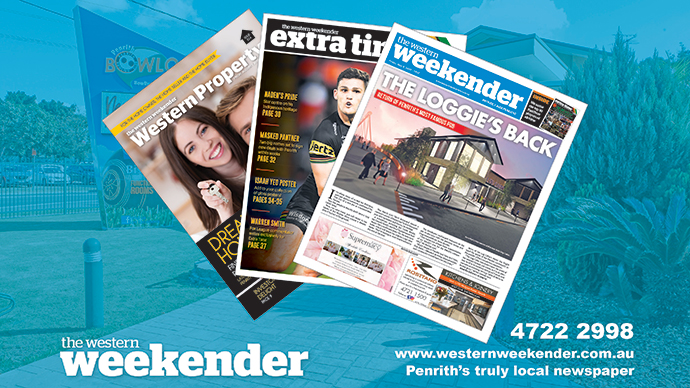 Our print edition is released weekly on Fridays. Here's how you can get a copy:
Home Delivered
The Western Weekender is home delivered to tens of thousands of homes, businesses and units within the Penrith Local Government Area. Home delivered copies are plastic-wrapped to keep them nice and crisp for your reading pleasure, and to protect them from rain.
Penrith is an expanding city. Not all streets and suburbs are covered by home delivery, but most are. If your street isn't getting the paper, you can lodge a request by emailing [email protected].
Bulk pick-up points
The Western Weekender can be collected from key locations across the Penrith Local Government Area including service stations, supermarkets, shopping centres and clubs.
Click here to download a list of current pick-up points.
Digital Edition
A digital replica of the print edition is released every week. Digital subscribers are first to see the latest edition, and it's totally free.
Click here to subscribe to the Digital Edition.
Click here to view past editions.
Subscription 
The Western Weekender offers a paid subscription option for people living outside of the Penrith area, or for those within Penrith who wish to have guaranteed, personalised delivery each week.
Delivery is either through our private network, or the Australia Post delivery system.
Subscriptions can currently be purchased by filling in this form, emailing [email protected] or calling 4722 2998.
Download a subscription form here.