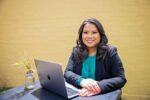 Short Business Description
A professional multi award winning portrait photographer based in Penrith. Portfolio includes, family photography, business branding and headshot photography, and portrait photography.
Long Business Description
ABOUT ME
I am a multi award winning professional portrait photographer based in Penrith.
​
Photography has always been a huge passion of mine but even more so now knowing what it gives to others.
​ I love natural light portraits and my style is described as stress free, beautiful, natural and professional.
People have always interested me, especially in photography. Whether you are after family or personal images, I always look to capture the personality, emotion and essence of my clients whilst trying to convey their story and their uniqueness in an image.
And don't we all love the memories portraits conjure up and the joy they bring as we look back on them. To me portrait photography is not just about making a portrait; it is about capturing a moment.​
From personal photography to corporate photography, I am able to provide a professional service and deliver exceptional images. I've always believed that up to date corporate images are a must when keeping your business current in the public eye. It is also essential to ensure you have a professional headshot taken and visible on the web. First impressions count.
​My photography portfolio includes family and personal portraits, corporate including headshot photography, personal branding photography, fitness, maternity, pets and boudoir glamour photography.
Business Address
74 Nepean Avenue, Penrith
2750
Long Business Description
I really enjoy what I do!
After formal study in commercial photoimaging I have launched my own photography business covering all areas of New South Wales.
I love to shoot portraits of families and gain great satisfaction in having happy clients who are really pleased with my work.
Having experience in Weddings, School Formals, Birthdays, Family Photography Sessions and Individual Portraits gives me the diversity of experience needed to supply my clients needs.
More recently I am making my self also available for business/commercial photography and photo restoration.
When I'm not taking photos I enjoy spending time with my lovely wife and 3 children.
I look forward to meeting you and providing you with some brilliant images. If you would like to know a little bit more, just give me a call and I will arrange a time to meet to discuss your ideas.
Kind Regards
Richard
Penrith Wedding Photographer
Business Address
Penrith, New South Wales, Australia