Long Business Description
CASH FOR VEHICLES / TILT TRAY SERVICE
D.B.C Transport Service has been servicing Penrith for over 20 years
* Cars
* Trucks
* Boats
* Trailers
* Bikes
* Bobcats
* Excavators
* Backhoes
* Forklifts
* Shipping Containers
* Site Sheds
*  Portable Buildings
Business Address
Penrith, New South Wales, Australia

Long Business Description
South West Motorcycle Wreckers is owned and operated by Frank Dicker and has been operating in Liverpool City for 25 years. Through these years we have built a regular and loyal client base who have all enjoyed years of Motorcycle service through spare parts and expert advice.
Currently wrecking a large assortment of motorcross and trail bikes, over 4100 bikes now dismantled.
No matter what bike you have, chances are we can help you find the part your needing.
Business Address
Unit 3A, No. 4 EL Toro Estate, Homepride Avenue Warwick Farm NSW
2170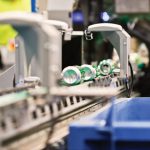 Long Business Description
By using the Vinnies Bulk Container Deposit Centre in Penrith to Return and Earn, you'll enjoy fast, automated processing of your eligible containers and on-the-spot 10c refunds, plus, you'll be helping Vinnies raise additional funds to support our good works within local communities.
– No need to pre-sort plastics from glass
– Automated sorting and counting at up to 100 containers per minute
– Drive-through access
– On-the-spot refunds via reverse EFT
– Donations welcome
VISIT US AT UNIT 3, 137 COREEN AVENUE, PENRITH (behind Beaumont Tiles, entry via driveway from Coreen Ave)
Every day in NSW, Vinnies helps thousands of people through homeless services for men, women and families; support for those living with mental illness; home, hospital and prison visitation; migrant and refugee assistance; supported employment services for people with intellectual and other disabilities; overseas relief; budget counselling; youth programs and low-cost goods at Vinnies shops.
Business Address
Unit 3, 137 Coreen Avenue, Penrith, New South Wales