Consultancy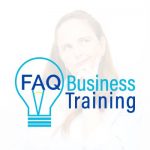 Address:
PO Box 39
Penrith
NSW
2751
Short Business Description:
Avoid getting ripped off or ripping yourself off! Learn enough to do it yourself (DIY) or outsource with confidence with our short topical training courses, tips and resources.
Long Business Description:
Have you been ripped off by someone who did the wrong thing, because you didn't understand what they were doing? What about ripping yourself off through pricing or marketing your business incorrectly?
If you have, it's why FAQ Business Training came into being! We got sick of hearing stories of people getting ripped off because of what they didn't know they didn't know. So instead of getting mad, we decided to get even, by offering business tips, webinars, Facebook Lives (particularly helping businesses navigate the JobKeeper payments) and online training. Our founder Jane Tweedy regularly speaks at networking groups and conferences (in person when allowed, and online) on a wide variety of business topics including marketing, pricing, SEO, business introductions, sales, business planning ….
Address:
5/488 High Street, Penrith, New South Wales, Australia
Long Business Description:
Stimson & Baker Planning is a town planning firm with extensive experience in local government planning and development. We help property owners, developers, investors and government organisations understand and navigate the NSW planning system.
With over 30 years combined experience in local government, planning legislation and property development, our team has the knowledge and skills required to manage your development project efficiently and effectively.
We're here to help you navigate the complexities of local planning – regardless of whether you need development applications or re-zoning assistance, site development feasibility or environmental and planning studies, or project coordination and support, we have the skills and experience to lead the way.
With extensive experience in urban, rural and regional councils, we have the knowledge and networks to deliver results – regardless of your development needs.
Our Services include:
Development Applications
Residential, commercial, rural and industrial DA development, including project and consultant management
Planning Reports
All aspects of environmental and regulatory management
Assessment of Property Development Potential (Due Diligence)
Comprehensive site assessments and development feasibility reporting
Planning Proposals
Site studies, proposals and planning for rezoning
We also provide:
• Contract DA/Management services for local government
• Authority negotiations
• Statement of Evidence preparation, and
• Land and Environment Court representation.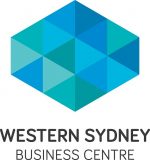 Address:
111 Henry Street, Penrith, New South Wales, Australia
Long Business Description:
Fully Subsidised Business Advice One on one Business Advice with an experienced and qualified business advisor, available for intending, start up and existing business owners. Conveniently located at one of our offices across Western Sydney or at your place of business.