Consultancy
Address:
Suite 19/103 George Street, Parramatta
2150
Short Business Description:
Dynamics Square is one of Australia's leading IT consulting, enterprise software solutions, and related technology services providing company run by a passionate, professional and expert team. We help businesses to streamline their operations and increase productivity with the Microsoft Dynamics (D365 Business Central, AX Upgrade, NAV Upgrade & CRM) suite of software solutions.
Long Business Description:
Dynamics Square is a leading Australian IT Consulting company offering enterprise software solutions and related technology services, run by a team of highly experienced technical experts and savvy consultants. We are implementation partners of Microsoft Business Solutions, most notably Microsoft Dynamics 365 Business Central, Microsoft Dynamics NAV Upgrade, Microsoft Dynamics AX Upgrade, Microsoft Dynamics CRM, Microsoft Dynamics SharePoint, Microsoft Power BI, Microsoft Azure and Microsoft Office 365.
Our core specialties lie in implementation, configuration, customization, strategy, support, upgradations, migration, integration, business app implementation, power platform, and portals. We customize the solution for you in such a way that your business processes get integrated with it seamlessly and your personnel feels empowered working on it, being able to raise their level of work. We support our customers 24*5 to ensure that their Dynamics 365 solution works round the clock for uninterrupted business operations and consistent quality. Our help desk is there to take calls and escalations immediately to ensure any kind of inconvenience experienced by our clients is put to rest within no time.
Microsoft Dynamics 365 Services we offer
✓ Implementation – Overseeing the entire Dynamics 365 implementation towards completion
✓ Configuration – Configuring Sales, Customer Service, Marketing, Field Service, PSA
✓ Customization – Customizing the solution for your convenience
✓ Strategy and Support – Offering support after implementation to help optimize performance on Dynamics 365
✓ Upgrades and Migrations – Installing the latest upgrades to keep your solution up-to-date
✓ Integrations – Seamlessly integrating the Dynamics 365 solution with other software and applications
✓ Business Apps – Installing business applications within Dynamics 365 to make it more engaging
✓ Power Platform – Customizing Dynamics 365 to make using Forms, Analytics, Reports and Dashboards possible
✓ Portals – Opening up dashboards and related features for better use
Microsoft Dynamics 365 Modules (Apps) we Offer
• Dynamics 365 For Sales
• Dynamics 365 For Customer Service
• Dynamics 365 For Field Service
• Dynamics 365 For Human Resource (Talent)
• Dynamics 365 For Finance
• Dynamics 365 Supply Chain Management
• Dynamics 365 For Commerce
• Dynamics 365 for Project Service Automation
• Dynamics 365 For Marketing
• Dynamics 365 Artificial Intelligence
• Dynamics 365 Mixed Reality
• Dynamics 365 Business Central
Address:
5/488 High Street, Penrith, New South Wales, Australia
Long Business Description:
Stimson & Baker Planning is a town planning firm with extensive experience in local government planning and development. We help property owners, developers, investors and government organisations understand and navigate the NSW planning system.
With over 30 years combined experience in local government, planning legislation and property development, our team has the knowledge and skills required to manage your development project efficiently and effectively.
We're here to help you navigate the complexities of local planning – regardless of whether you need development applications or re-zoning assistance, site development feasibility or environmental and planning studies, or project coordination and support, we have the skills and experience to lead the way.
With extensive experience in urban, rural and regional councils, we have the knowledge and networks to deliver results – regardless of your development needs.
Our Services include:
Development Applications
Residential, commercial, rural and industrial DA development, including project and consultant management
Planning Reports
All aspects of environmental and regulatory management
Assessment of Property Development Potential (Due Diligence)
Comprehensive site assessments and development feasibility reporting
Planning Proposals
Site studies, proposals and planning for rezoning
We also provide:
• Contract DA/Management services for local government
• Authority negotiations
• Statement of Evidence preparation, and
• Land and Environment Court representation.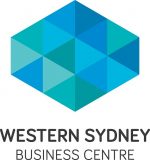 Address:
111 Henry Street, Penrith, New South Wales, Australia
Long Business Description:
Fully Subsidised Business Advice One on one Business Advice with an experienced and qualified business advisor, available for intending, start up and existing business owners. Conveniently located at one of our offices across Western Sydney or at your place of business.