Short Business Description
DCON Group is Sydney's #1 bathroom renovation and design company.
Long Business Description
DCON Group is a leading Sydney Bathroom Renovation Company, specialising in Bathroom design, renovations and makeovers. We can help with small bathroom renovations, Luxury Bathrooms and Commercial Bathroom Renovations as well. Our qualified tradespeople are experts in turning your bathroom into a spectacular area that matches your dream home, and we take pride in our work. If you're looking at renovating your house to add value before you sell, look no further than DCON group, our bathroom renovations are sure to catch the attention of potential buyers to help you get the best price for your home. Our work is guaranteed for 7 years, and we go the extra mile to make sure you're satisfied.
Business Address
118/30 Denison Street
Bondi Junction
2022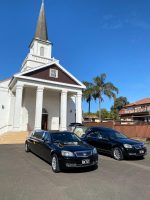 Short Business Description
Australian Family Owned & Operated Funeral Home
Long Business Description
Australian Family Owned & Operated Funeral Home
Proudly Serving the Families of Greater Western Sydney and Lower Blue Mountains.
Global Funerals offers its families cost effective Cremation and Burial Funerals. Our family is with you every step of the Funeral Arrangement process from the first call to the final farewell. When your loved one comes into our care we become a family, and as a family we create a true reflection of your loved ones life and honour their celebration of life.
- Arrangements made in the comfort of your own home with family and friends .
- Family member who will be with you every step of the Funeral Journey.
- Cost effective Funeral prices to ensure affordability for our families.
- Cremation & Burial options utilising local Crematoriums & Cemeteries.
- 24 Hour Care
- Our Family looking after yours
- Global Funerals is not owned or operated by Corporate Funeral Business, we are 100% Australian Family Owned & Operated.
PH: 1800 222 110 For instant Care & Attention
Business Address
Global Funeral
Greater Western Sydney & Lower Blue Mountains
Mulgoa ,Wallacia, Warragamba, Silverdale, Glenmore Park, Werombi, Luddenham, The Oaks, Oakdale, Bringelly, Memos Creek & Surrounding Suburbs.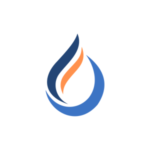 Short Business Description
Castle Hill Plumber with 25 years of experience. We specialise in stormwater drainage, but also do emergency plumbing, hot water repairs and installation, gas plumbing, blocked drain repairs, water leak repairs, kitchen and bathroom renovations.
Long Business Description
When your toilets are blocked, you've got water leaks or the hot water system breaks, you can rely on GSM Plumbing to provide same-day assistance, fair pricing and qulity workmanship. We have over 25 years plumbing experience, supporting Castle Hill and greater Sydney. Our team are licenced, insured and all work is guaranteed for 12 months, so you can feel safe that anything we do will be completed to a high standard.
We support businesses, property owners, commercial property managers and developers by providing pluming and drainage assistance and help with new constructions, plus we can assist with new stormwater drainage systems, on site detention (OSD) and sub soil drainage.
We provide the following services: fixing blocked drains, water leaks, hot water systems breakdowns, gas appliance breakdowns and pipe leaks, bathroom and kitchen plumbing, commercial plumbing, including sewer stack work, thermostatic mixing valve inspection and maintenance, grease trap maintenance, backflow prevention testing and maintenance.
Business Address
Castle Hill
2154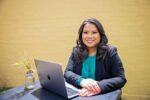 Short Business Description
A professional multi award winning portrait photographer based in Penrith. Portfolio includes, family photography, business branding and headshot photography, and portrait photography.
Long Business Description
ABOUT ME
I am a multi award winning professional portrait photographer based in Penrith.
​
Photography has always been a huge passion of mine but even more so now knowing what it gives to others.
​ I love natural light portraits and my style is described as stress free, beautiful, natural and professional.
People have always interested me, especially in photography. Whether you are after family or personal images, I always look to capture the personality, emotion and essence of my clients whilst trying to convey their story and their uniqueness in an image.
And don't we all love the memories portraits conjure up and the joy they bring as we look back on them. To me portrait photography is not just about making a portrait; it is about capturing a moment.​
From personal photography to corporate photography, I am able to provide a professional service and deliver exceptional images. I've always believed that up to date corporate images are a must when keeping your business current in the public eye. It is also essential to ensure you have a professional headshot taken and visible on the web. First impressions count.
​My photography portfolio includes family and personal portraits, corporate including headshot photography, personal branding photography, fitness, maternity, pets and boudoir glamour photography.
Business Address
74 Nepean Avenue, Penrith
2750
Short Business Description
-Plumbing
-Gasfitting
-Drainage
-Hot water
-Stormwater
-Hydronic heating

Long Business Description
Here at JKP Plumbing & Gasfitting we offer a comprehensive range of plumbing and gas fitting services for both residential and commercial works. We are a recently established business that services the Blue Mountains, the Hawkesbury, the Nepean and surrounding areas. Don't let the fact that we are a fresh new business deter you, we are a fully licensed and insured so you can have the peace of mind that we will stand by our workmanship. We offer expert and reliable service for any plumbing job big or small.
Short Business Description
Penrith's best small business IT solutions provider. Established 2002, servicing the entire Penrith, Nepean, Blue Mountains and Hawkesbury region.
Long Business Description
Penrith's leading business IT support company. Established in 2002 as a pioneer of Managed IT Services providing enterprise solutions for Small Business in Penrith. As a Microsoft Gold Certified Partner since 2005 our local Small Business customers enjoy the highest level of Managed IT support Penrith businesses need to grow. Enjoy fast response times from friendly & knowledgeable staff, many being Microsoft Certified Systems Engineers out of our team of 15. Focus on your business growth, not your IT support problems, something that Milnsbridge has helped many Penrith businesses to achieve for nearly 20 years now. In modern times your businesses ability to adapt and change is crucial to ongoing survival and business success. Partner with Milnsbridge Managed IT Services today.
Business Address
5 Pullman Place
Emu Plains NSW
2750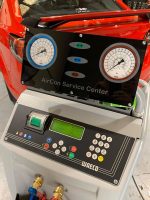 Short Business Description
We specialize in LS V8 performance upgrades. We also offer specialist services like air conditioning servicing, LS engine building, Cam Upgrades, OTR intake, Performance Exhaust.
Long Business Description
Operating since 2006 Steve has tuned over 10000 LS engines and implements a remote tuning services where he is able to tune LS engine cars across the world. He has teamed up with Jono who also works for a V8 Supercar Team to deliver specialized high class services and bring business into Penrith from far and wide.
Business Address
Unit 8
28 Coombes Drive
Penrith NSW
2750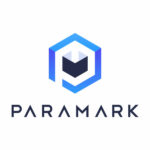 Short Business Description
Paramark is a specialist digital marketing agency for industry, tech and finance that helps companies grow in the online world.
Long Business Description
At Paramark, we understand our client's needs to deliver results each time they turn to us with requests or opportunities. We are confident about delivering excellent customer service because we pride ourselves on meaningful results and attention to detail. If you're looking to improve your company's presence through increased traffic, leads and ultimately sales, then Paramark can help you achieve those goals. From SEO and PPC campaigns all the way up to general strategies for growing an audience of potential customers.
Business Address
883/29 Smith St
Parramatta
NSW
2150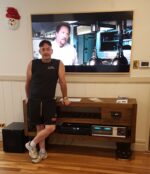 Short Business Description
Home entertainment and audio visual installations.
Long Business Description
Home theatre, TV wall mounting, surround sound, WIFI mesh systems, insurance reports, troubleshooting and all home tech is covered by our installation services. Happily servicing the people of Penrith and surrounds for 21 years. 110% Satisfaction guaranteed! If we can't fix it or find the problem so it can be fixed by the appropriate person, we wont charge a cent.
Business Address
P.O Box 7218, South Penrith, 2750, NSW
2750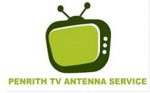 Short Business Description
For all your Home & Business Communication Needs In Penrith & Surrounding area.
Long Business Description
* Digital TV Antenna * TV & Data Points * WIFI & NBN * TV Wall Mounting * Phone Systems
Pensioner Discounts same day Service free Quote
Business Address
59 Bickley Rd South Penrith
2750