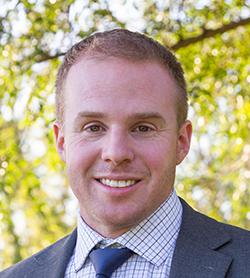 During highly challenging times for mortgage holders as the Reserve Bank of Australia (RBA) hit borrowers with a succession of interest rate rises, the mortgage broking industry continued to deliver strong results.
The Mortgage and Finance Association of Australia's latest Industry Intelligence Service report found in the 12 months to March 2023, mortgage brokers settled a record $358.68 billion in home loans.
The MFAA said brokers have maintained a strong market share, writing 69.6 per cent of all residential home loans in the March 2023 quarter.
Conversely, market share of the major banks declined in the March 2023 quarter to 45.8 per cent following a 2.7 percentage point increase in the December 2022 quarter to 49.9 per cent.
MFAA CEO Anja Pannek said the 16th edition of the report focused on the six-month period from October 1 2022 to March 31 2023, drawing on data supplied by the industry's leading aggregator brands to provide mortgage broker, industry performance and demographic data.
"The period covered in the report coincided with a period of intense refinancing as fixed rate mortgages reverted to variable, clients encountered serviceability constraints and a moderation of property prices in some markets," Pannek said.
"This confluence of factors can be seen in this industry research, however, the outstanding service mortgage brokers deliver to their clients has remained a constant throughout this time."
While another strong result for brokers, the report noted in comparison to the October 2021 – March 2022 period, the total value of loans settled by mortgage brokers declined 8.63 per cent.
However, Pannek said the broker channel still outperformed the overall home loan lending market.
"Whilst the value of home loans settled by brokers declined 8.63 per cent for the period, the lending market as a whole – broker and proprietary channels – declined 10.89 per cent over the same period. This highlights that the broker market is meeting more needs of more consumers in a challenging economic environment," she said.
Bell Partners is ready to assist if you want a more competitive interest rate with your current lender or are looking to refinance to a different product elsewhere in the market.