For many of us, Halloween can be a ghostly good time. Costumes, candy and frightful decorations can be a lot of fun. Unfortunately, our pets don't necessarily agree. For them it can be a stressful evening that causes anxiety.
Here are a few safety tips so pet lovers can enjoy their trick-or-treating and keep their animals safe.
Stash the treats
Trick-or-treat is one of the best things about Halloween. But beware, many of these treats are a serious risk to pets. Chocolate, even small amounts, can be deadly for dogs and cats and candy should be kept out of reach for pets. Many sugar-free lollies, chewing gum and baked products contain Xylitol or Birch Sugar, a sweetener that is toxic to dogs. If you suspect that your pet has ingested something with Xylitol or Birch Sugar, call a veterinarian immediately.
Keep decorations out of reach
While our decorations can make our party look festive, they can also be a real problem if curious kittens or destructive dogs decide to play, and often eat them.
Glow sticks
Often children carry glow sticks as they trick-or-treat. When they are brought inside, pets – especially cats – find them to be a lot of fun. However, if they are punctured the liquid inside, even though labelled non-toxic, is extremely bitter. A pet may become hyperactive and race around the house, and even begin drooling.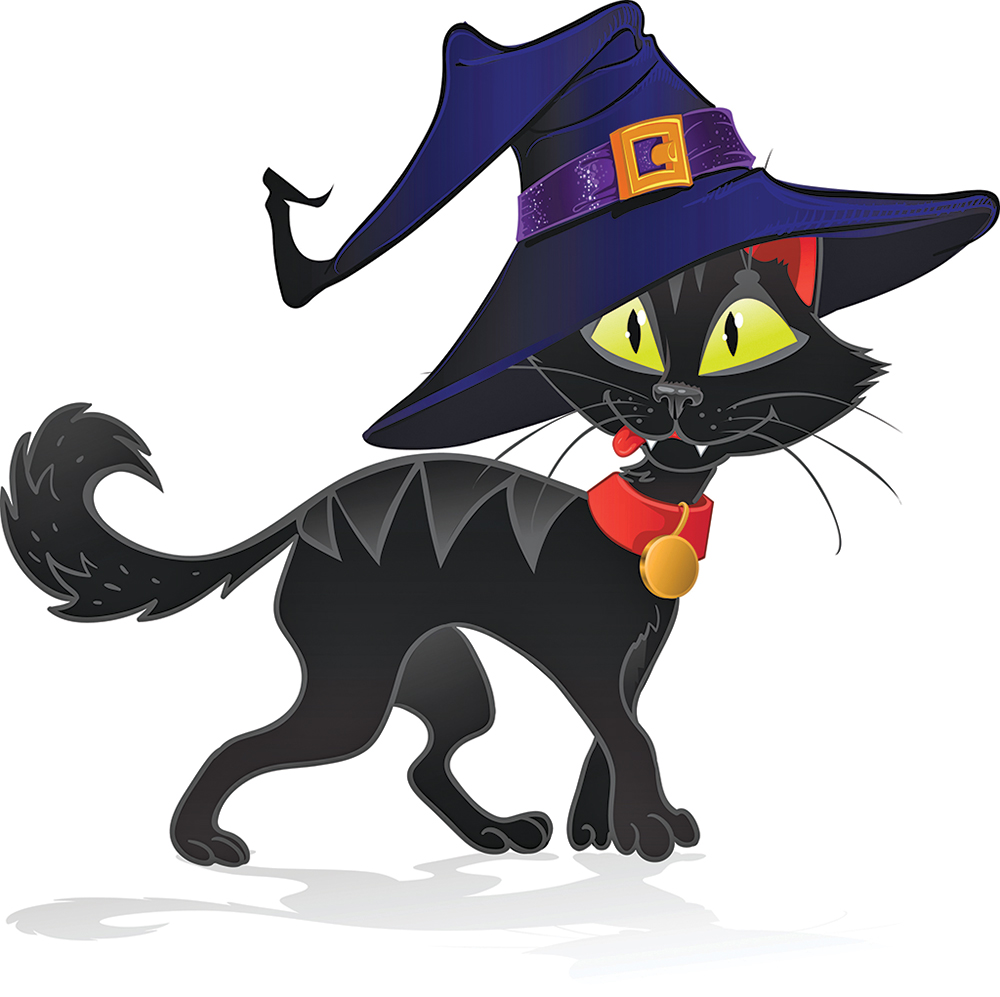 Costumes
These are fun for people, but not necessarily for your pets. Don't dress up your pet unless you know they enjoy it. Make sure the costume isn't annoying or unsafe, and doesn't restrict movement, vision, hearing or ability to breathe or bark. Avoid costumes with small or dangling accessories that the pet could chew off and possibly choke on. Make sure that costumed pets are supervised at all times. If costumes are not your pet's favourite attire, a bandana can usually do the trick!
Stranger danger
When Halloween night comes around, the constant ringing of doorbells are disturbing to most pets, especially for dogs. Strangers coming into homes in odd or noisy outfits can also be frightening. Keeping your pets in a secluded room, where less noise reaches them, is a good option. It's never a good idea to take your pet trick-or-treating. Dogs may become excited and uncontrollable, and if frightened may become unpredictable. For their protection, cats should be kept indoors at all times.
Happy trick-or-treating!
Contact the team at Orchard Hills Veterinary Hospital on 4736 2027 for all your pet care needs.