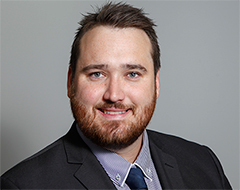 Each year, as we all cling on for dear life to get through August, the final month of frosty mornings and winter nights, we write an article to give people who are planning on hitting the open home circuit (either as a seller or a buyer) in spring some tips.
We are a week away from the first day of spring which is traditionally the most busy season for property transactions.
This is because the weather is warm, but not too hot, and with the onset of warmer weather come luscious green lawns, flowering garden beds and an increased desire for people to get out of the house and into open homes.
We are already seeing an influx of new stock onto the market as people look to get a jump on their competitors.
Here are some things that you can start doing now if you are planning on putting your property on the market in spring:
1. Speak to your solicitor about getting contract documents together. At Complete Legal we can obtain most of your documents within 24 hours of getting your instructions. If however you require specific documents due to a particular feature of your property, that might take a little longer – for example a compliance or non-compliance certificate for a swimming pool. To obtain a pool certificate an inspector needs to come to your property, inspect your pool and produce a report. You should get moving on these kinds of things now to make sure your property is not delayed from "going live" when you are ready.
2. Talk to a real estate agent to understand where your property fits in the market. It is no secret that the market has been a little volatile, largely due to increasing interest rates. One of the biggest causes we see for properties remaining on the market for long periods of time and listings becoming stale is an inability of sellers to adjust their expectations to match what the market is doing. Talk to a real estate agent today about similar properties that have sold in your area and for what price. Once you have an idea of what price the market is likely to put on your property you can make an informed decision about whether or not you want to list now or if you have the option bide your time.
3. Start tidying up. This seems like a simple one, but the first thing a potential buyer is going to get attached to when they inspect your property is how it looks. There are inexpensive ways to show your property in its best light. For example, you could refresh your garden beds with some new mulch. You could remove that nagging pile of rubbish that has been piling up in the back corner of your yard. You could Gernie the external surfaces of your house or grab a tin of fresh pain and touch up internal bumps and bruises. (Hint: your real estate agent is a good person to talk to about little things you can do to make your property more attractive).
4. Talk to a mortgage broker. Whether you are selling an investment property and keeping the sale proceeds, or selling your house to buy another one, you need to understand what you owe, the process of paying your mortgage out, and if you are selling to buy how much money you can borrow taking into account your estimated sale price. We will discuss some hints and tips for buying next week, but it is critically important to understand what you borrowing capacity is and to consider a range of potential sale prices from the bottom end to the high end – you cannot just assume that you are going to get a dream result on your sale and need to prepare for every possible scenario.
If you are thinking about selling your property and want to have a chat about how the process might work you are more than welcome to get in touch with us via telephone and we will talk you through the process, obligation free.