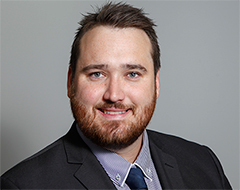 We are a mere four weeks away from the world going to sleep for a couple of weeks for the Christmas break.
Christmas is a notoriously difficult time to get things done, because lots of businesses close down for at least a couple of weeks and most law firms, mortgage brokers, banks and other professional services and businesses are no different. Even if a business closes down just for the public holidays it will usually put them out of action for at least a week.
In conveyancing transactions, it is almost impossible for settlements to occur between the last day of trade in December and the first or second week of January after New Year's.
Most property transaction Contracts that are entered into now will either need to be fast-tracked and settled before Christmas or put over until the second or third week of January.
If all of the parties have their ducks in a row, have completed their bank loan documents and/or loan discharge document and locked into a Contract, it is possible to settle your transaction in the next four weeks.
Most Contracts have a six week settlement period however, so the next best option is to settle in January.
If you are looking to sell your home before the end of the year you need to list it now. This will give you a four week run into Christmas where there is usually a hive of buyer activity before everything slows down.
January is typically a sluggish month for property transactions as people are still in holiday mode, so if you miss the boat in December you might find that it takes a little longer to sell your property in the new year.
The same applies if you are thinking about buying. New listings will be limited coming into the final weeks of December and most of January, so if there is any urgency make sure you hit the open home circuit in the next couple of weeks.
If you are selling, take advantage of this fantastic weather and get you yard looking great. Tidy up, declutter, and organise a Council pickup so your home is ready to be inspected by potential buyers.
If you are buying now or in the new year, sit down with a mortgage broker and get a pre-approval in place as soon as possible so you are not delayed if something comes up in the new year.
A pre-approval usually lasts about three months, and in some circumstances can be extended to six months. This means if you get your pre-approval by mid to late December, it will remain current until about March – so plenty of time in the new year to start looking.
If you have any questions about buying or selling property, feel free to get in touch with us via the phone and one of our solicitors will answer your questions free of charge.