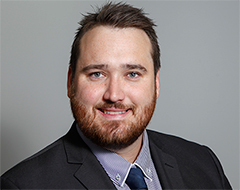 A Power of Attorney is a document under which you appoint someone (or multiple people) to stand in your shoes and do everything you can do in relation to your business and finances.
You are not giving your power to manage your own affairs away, you are simply sharing this power with someone else in case you are in a position where you need help doing things like operating your bank account, paying bills, contacting utilities providers, buying or selling real estate, or doing anything else business or financial related.
There are two types of Power of Attorney.
Under a General Power of Attorney, a person appointed can only deal with business and financial matters for you at your direction and for your benefit.
The second type of Power of Attorney is an Enduring Power of Attorney.
An Enduring Power of Attorney continues on if you suffer some form of incapacity like you are in a coma, on life support, or you develop dementia or Alzheimer's to such an extent that you cannot manage your affairs any more.
In this case, an Attorney must still only manage your financial and business affairs for your benefit, but they can do so without your direction (as you are unable to give such direction because you are incapacitated).
The only way that an Attorney can use your money for their own benefit or for the benefit of someone other than you is if you explicitly set that out in your Power of Attorney.
For example, if you want your Attorney to be able to purchase Christmas gifts for each of your grandchildren or pay themselves a monthly stipend for the work they do for you, you need to set this out in the Power of Attorney document.
While the relevant legislation makes clear that an Attorney cannot abscond with your money or spend it on themselves, that does not mean it will not happen.
There are many cases where Attorneys do the wrong thing and access a Principal's money for their own benefit. In some cases, Attorneys have done awful things like sell a Principal's property and try to keep the money for themselves.
While this is illegal, it is important that you remember that a Power of Attorney is a very powerful document and you need to have trust in the person or people you are appointing.
If an Attorney deals with a Principal's assets inappropriately, they can be sued in the Supreme Court of New South Wales to get the assets back and remove them as the person's Attorney.
There is also a mechanism within the Guardianship Division of the New South Wales Civil & Administrative Tribunal whereby if a person is concerned that an Attorney is not acting in a Principal's best interests, they can make an application for the Tribunal to review the Power of Attorney appointment.
In these circumstances, the Tribunal can decide to either leave the Power of Attorney in place, revoke it and/or appoint someone else, or in some cases the New South Wales Trustee & Guardian, as the relevant persons financial manager.
In some cases where an Attorney misappropriates assets of the Principal, this might constitute criminal conduct which could result in a Police investigation and the Attorney being charged with a crime.
You should carefully consider who you are going to appoint as your Attorney.
Documents like a Power of Attorney can be incredibly helpful, particularly if you are unwell or as you transition into old age – you just need to get the right advice and think carefully about who you appoint before you do so.
References to "Principal" above refer to the person making the Power of Attorney.
For example, if I decide to appoint my wife as my Attorney, she is the Attorney and I am the Principal.