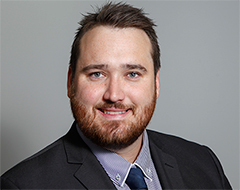 Spring has well and truly sprung! Well not literally.
But with beautiful warm weather over the weekend, September is just around the bend, and we are already seeing activity in the property market pick up.
Here are some 'needs to know' if you are thinking about buying or selling this spring:
• Speak to a mortgage broker before you hit the open home circuit. It has been well documented that interest rates have been on the rise and this may have affected your borrowing power, even in the last month. Make sure you know you can borrow, how much deposit you need, and how many more interest rate rises you could absorb comfortably before committing.
• If you have a pre-approval in place and are ready to make an offer, do not be dissuaded when the agent asks you to sign a Contract and pay a 0.25 per cent deposit if your offer is accepted. This is the most common way people buy their property in western Sydney. When you pay your deposit and sign a Contract you get a five day cooling off period (usually extended to 10) during which you can pull out of the deal if you want to. During the cooling off period you do things like get advice from your solicitor, conduct a pest and building report, and finalise your loan approval. If you pull out during the cooling off period you lose your 0.25 per cent deposit. The seller cannot pull out of the deal during the cooling off period.
• If you are a seller, start to prepare your yards and gardens for spring. There is no better way to get lots of people through your property than a luscious green lawn, well maintained garden, and beautiful Spring sunlight. Get that Shirleys No. 17 on your grass now and voilà, in a month's time your lawn will look better than ever.
• If you are a buyer, work out how you are going to pay your deposit. Usually when you enter into a Contract you need to pay a 10 per cent deposit (at the end of the cooling off period in most cases). Are you paying with money you have in the bank, or are you using equity in your existing property to help fund the purchase in which case you need a Deposit Bond?
• If you are a seller and you have a swimming pool, register it if you have not already done so and get a Compliance or Non-Compliance Certificate. Even if your pool does not tick all of the boxes, you have to include a Compliance or Non-Compliance Certificate in your Contract as a rule.
• Get agents in to have a look at your property early. They might be able to give you some tips about affordable ways to improve your property before it goes to market. Agents deal with purchasers every single day and know what makes them tick. If you need to be put in touch with a few trustworthy agents we deal with a lot, please reach out and we are happy to assist.
• If you need to sell your existing property to be able to buy, start to think about a sale now. It is no good thinking, "Well I haven't even found anything to buy yet so why would I put my property on the market". You need to be ready to go at a moment's notice because most sellers (on the property you are buying) will want a normal six week settlement and you really do not want to be locking into a purchase until you have your property sold unless you have arranged some sort of bridging finance. This means you need to be ready to press "go" on the sale of your property at a moment's notice, so you need to get your real estate agent organised and contact your solicitor to organise the Sale Contract.
• In NSW, property cannot legally be marketed for sale without a Contract, so you need to speak to your solicitor early to make sure this Contract is in place before you go to market.
Buying or selling property is equally as exciting as it is nerve-racking.
Give us a call today and talk to one of our solicitors free of charge to go through the process so you know what to expect.