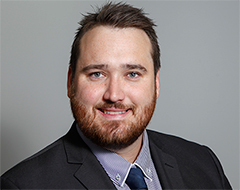 There has been much hubbub in the media recently about the inevitable collapse of the Sydney property market.
We have been assisting locals with conveyancing for over 10 years, and if the past is anything to go by while the market is certainly contracting history suggests it will not be as bad as the media makes out.
As they say, what goes up must come down, and this is not the first time that a market has adjusted and property prices have fallen following a huge boom (we saw a similar trend in the boom and subsequent correction of the mid-2010s).
Realestate.com.au reported that from 784 scheduled auctions on the weekend, only 239 sold at auction. This equates to about 30 per cent of properties that were the subject of an auction selling under auction conditions on the day. In addition, four were sold prior to auction, two sold after auction, and 82 were either passed in or withdrawn from sale.
While the weekend's figures paint a pretty dim picture of what is happening in the market, people should remember that these results are off the back of two double whammy interest rate rises, another historic rain and flood event, and a historical trend that sees the property market slow down it the cold winter months.
We suspect that we will see a flurry of activity with clients wanting to sell their properties coming into spring as things dry up (hopefully), the panic around rising interest rates starts to abate giving buyers a little more confidence, and the sweet sound of Saturday morning lawnmowers and birds chirping rolls across the Nepean valley once more.
If you have been thinking about putting your property on the market in spring, now is a good time to start getting organised.
You have got a little bit over six weeks before we officially welcome the warmer months so here are some tips about what you can do to make sure you are ready to go to market:
1. Chat to your mortgage broker now, especially if you are selling to buy. It is important you understand how much money you need to pay off your existing mortgage and how much money you will need to borrow to buy the house you want to move into (including what your mortgage repayments might look like as interest rates continue to rise).
2. Talk to a real estate agent now. A good agent will be able to come out to your property and give you some tips about small improvements you could make to make your property more attractive to buyers. Sometimes smaller jobs like a lick of paint here and there or some landscaping can make a significant difference in terms of price. If you are wondering whether you should fix up any lingering big ticket item you have been meaning to get to for years, your agent might be able to give you some insight about whether or not this will make your property more saleable before you go to the effort and expense.
3. Have a think about any little legal issues that might come up. This includes things like whether or not your swimming pool is compliant (have you got a busted pool fence you have been meaning to get fixed for years or a CPR sign sitting in the garage you meant to hang up in the pool area last summer?).
You should also have a chat to your lawyer/conveyancer so they can talk you through the process and start getting a Sale Contract together for you. You cannot legally market your property for sale without a Contract so you need to speak to your lawyer early.
Selling your home is a big project. Like any big project, the key to a positive outcome is preparation. This is also very important in a changing property market. There is no question that the market has slowed down and sellers are not securing the same prices they were six to 12 months ago. By talking to your advisors early you can start to get your head around price expectations and make an informed decision about when to list your property for sale.
Prices go up and down all the time. Sydney is the most popular city in the country however and western Sydney continues to grow. We are expecting a busy spring with lots of opportunities for both buyers and sellers alike.