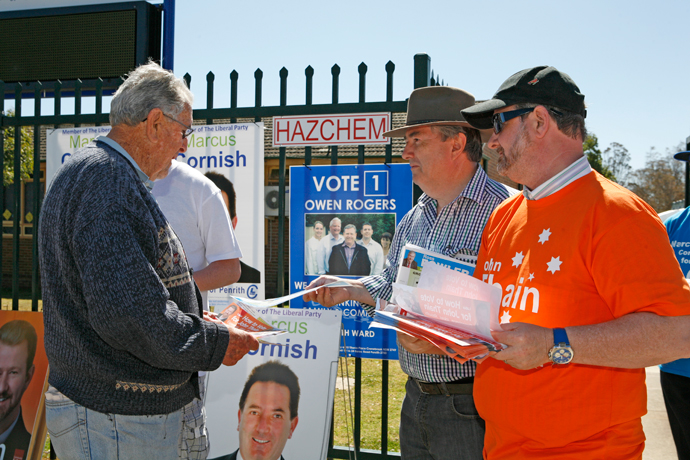 COVID-19 has forced some changes to the way the Local Government Election will be conducted in Penrith next weekend.
The traditional handing out of 'how to vote' cards, where candidates often rush voters outside of polling places, is not allowed this year.
How to vote cards cannot be handed out within 100 metres of the entrance to a polling place.
There's also additional rules surrounding posters and corflutes.
Pre-poll has started for the election, with locals able to avoid the crowds on election day on Saturday, December 4.
Pre-poll is available at the St Marys Memorial Hall, Jordan Springs Community Hub, Glenmore Park Youth and Community Centre and Penrith City Library.
All centres are open from 9am-5pm weekdays, and 9am-4pm on Saturday, November 27.
There'll be an extra hour of pre-polling on Friday, December 3 with the polls to officially close at 6pm.
COUNCIL ELECTION WARD PROFILES
South Ward
North Ward
East Ward