North Ward is currently represented by five Councillors, including some of Penrith's most experienced local government representatives.
It takes in major population hubs like Emu Plains and Cranebrook, while also covering key regional areas like Llandilo and Londonderry.
Of the existing councillors, only Aaron Duke is not running at the election.
Two vocal independent candidates are big players here – Marcus Cornish and Kevin Crameri. Cr Cornish's ticket features three more of the Cornish family – Margaret, Alyssa and Ardin, along with Tracy Simpson. Cr Crameri is joined on his ticket by Varun Thakkar, Mary Vella, Dion Bailey and Mario Pace.
Another independent ticket features a Wheatley-a-thon. Tyler Wheatley leads the ticket alongside Aaron Wheatley-King, Jordan Wheatley, Zachary Wheatley and Tatterson Wheatley.
The Liberal Party ticket is headed by veteran Councillor, Ross Fowler. He is joined on his ticket by Glenn Gardiner, Hartley Dhyon, Tess Bratusa and Enid Golding. Labor's ticket is headed by long-time Councillor, John Thain. He's joined by Jonathan Pullen, Timothy Neill, Liana Burke and Alannah Hader.
Suburbs in North Ward
Agnes Banks, Berkshire Park, Cambridge Gardens, Cambridge Park, Castlereagh, Cranebrook, Emu Heights, parts of Emu Plains, Jordan Springs, parts of Kingswood, Llandilo, Londonderry, parts of Penrith, Werrington, Werrington County and Werrington Downs.
Where to vote in North Ward
Berkshire Park Hall, Braddock Public School, Cambridge Gardens Public, Cambridge Park High, Cambridge Park Public, Castlereagh Public, Emu Heights Public School, Emu Plains Public, Henry Fulton Public, Jordan Springs Community Centre, Kingswood Park Public, Kingswood Public, Llandilo Public, Londonderry Public, Melrose Hall, Penrith PCYC, Samuel Terry Public, St Marys Memorial Hall, Werrington County Public, Werrington Public.
North Ward Candidates – In Their Own Words
Tyler Wheatley – Independent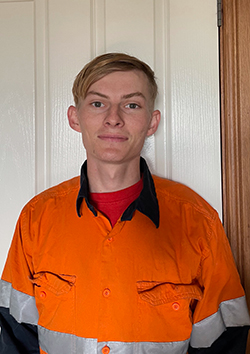 I grew up in Penrith with my parents and five brothers attending school at Cambridge Park.
After leaving school I completed an apprenticeship in plumbing. My father has his own business as a painter and taught me how to work hard and apply myself to whatever I do.
I want the same for Penrith as most people. I don't want to see it overpopulated and full of tall buildings like Parramatta. When I grew up in Cambridge Park we all had large yards and trees. I am concerned about the size of house blocks now there is no room to even plant a tree. I would like to change this.
With Penrith being one of the hottest place in the world several times a year, I see no reason why all new houses can't have solar panels on their roofs when they are built.
This will save the occupiers of the houses a lot of money in power bills and help cool their homes.
With Penrith set to have the largest increase in housing in the Sydney area, as we have the most vacant land, I believe it is important that this happens sooner than later.
I recently became engaged and my fiancé and I want to raise our family in Penrith. We want Penrith to remain family-friendly as it was when I grew up. To do this I believe we need new younger people in Council.
Also on the Tyler Wheatley ticket: Aaron Wheatley-King, Jordan Wheatley, Zachary Wheatley, Tatterson Wheatley.
Kevin Crameri - Independent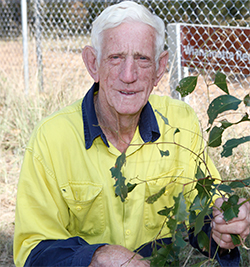 The reason I am standing again is because Council continues to ignore the needs of the local citizens.
I am still waiting on outstanding reports from Council on topics including:
· A report on what can be done about trees that endanger your property and house;
· Why people's houses are in danger of being flooded due to illegal filling and diversion of the natural flow of water by neighbours;
· Many more topics that directly impact the citizens of Penrith.
I have lived in Llandilo for 68 years where my wife and I have raised our four children. I am a fitter machinist by trade and am an active volunteer bushfire fighter, serving for over 60 years, 30 years as Deputy Captain.
I received an OAM for service to RFS and Local Government and I was instrumental in getting the RFS Budget dramatically increased in 1988.
I was President of Llandilo Public School and Cranebrook High School P&C, and am a life member of Llandilo P&C.
I have been a patron of the Nepean Historical Society and Combewood House.
I am also a Trustee of the Llandilo Hall Committee where I went guarantor on a loan of $50,000 to buy the 120-year-old church in Llandilo, also raising funds for it restoration.
Unlike many other teams, all members of my team 'The North Ward Independents' live in the North Ward and are prominent members of the community.
Our priorities are to improve traffic flows and local parking, reduce flooding risk, improve road maintenance, increase footpaths and fix the tree policy so as to protect homes and provide fire protection.
Also on the Kevin Crameri ticket: Varun Thakkar, Mary Vella, Dion Bailey, Mario Pace.
John Thain - Labor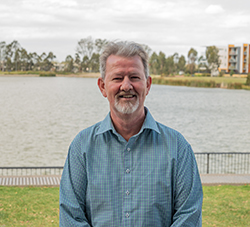 I have been honoured to serve the community in North Ward and I have the proven ideas, experience and results being elected to continue serving the community for many years.
As a local Councillor and your former Mayor, I have led Council in investing in and delivering much needed upgrades to local infrastructure.
The renewal of the shopping centre at Cranebrook, ensuring Jordan Springs has amenities and facilities essential to growing communities, record investment in parks and water play facilities at Werrington Lakes are just some of the achievements I have won for the community during my time on Council.
As the Chair of the Mayoral Forum for the City Deals, I played an instrumental role in ensuring there would be a rail link between St Marys and the new Airport from day one, preparing our City for the future by driving and supporting infrastructure projects now.
There is so much more to be done and I need your support to keep delivering for the residents of North Ward and Penrith.
This includes ensuring Penrith Lakes is kept as originally planned, for all to enjoy. Not sold off bit by bit by the Planning Department of NSW or turned into a golf course for private membership. I will also fight for upgrades to vital infrastructure like Werrington Road.
For a local, experienced voice who has the ideas and proven results to continue working for you, vote [1] above the line for John Thain and your local Labor team.
Also on the John Thain ticket: Jonathan Pullen, Timothy Neill, Liana Burke, Alannah Hader.
Marcus Cornish - Independent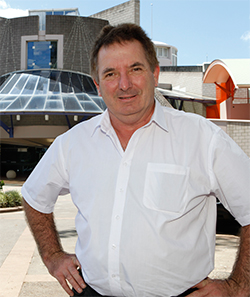 Penrith needs people in Council who are opinionated and independent.
They must be doers not beholden to a political party or peers that they may work for in State or Federal politics. They must work in the best interests of the people that they are supposed to represent.
I believe that I fit that description.
I am married with four children aged 32, 21 and 20 (twins) all raised in the Penrith area.
My business was located in Bromley Road, Emu Plains for over 20 years employing local people.
My business experience is an advantage for me on Council as I understand the budgetary constraints as well as the ineffectual spending, and I am vocal on both.
I was also a single parent bringing up my son from the age of three months. During that time I was on the Committee of Emu Village Before and After School Care (seven years), a Council service that was invaluable to me and my son. I also started my business during this time.
Later I served on another OOSH committee for a further eight years.
I first ran for Council due to my concerns over roads and quickly found that things were lacking in many other areas.
By being vocal and proactive I have achieved at a Local and State level for the people of Penrith.
These include park facilities and upgrades, preventing parking meters replacing free parking in Penrith and St Marys, opposing an Islamic school in Penrith's CBD, lobbying for a weekly red bin garbage service and road upgrades.
Also on the Marcus Cornish ticket: Margaret Cornish, Alyssa Cornish, Ardin Cornish, Tracy Simpson.
Ross Fowler - Liberal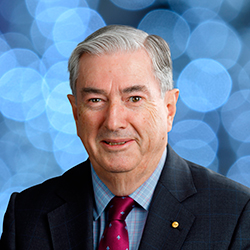 I hold a Bachelor of Commerce, am a Fellow of the Institute of Chartered Accountants, a registered Company Auditor and Tax Agent and the Principal of a Chartered Accountancy firm in Penrith.
I have represented Council on CivicRisk Mutual Ltd – the local government insurance and risk management mutual – since 1991 and
I am currently Chairman of its Board of Directors.
I was instrumental in securing the Whitewater venue for Penrith in the lead-up to the 2000 Olympics, and have been Chairman of the Whitewater Board since its incorporation in 1999. The future of Penrith Lakes is something I am very passionate about and I am committed to working with the community and the State Government to ensure there are first rate recreational facilities delivered for residents and future generations to enjoy.
The completion of the Soper Place development will result in 600-700 additional parking places, this is part of the Long Term Strategic development of Penrith. I will be advocating for a University Campus within the CBD.
I am committed to delivering a strong local economy and to ensure Council remains in a sound financial position to meet the needs and expectations of residents and ratepayers into the future.
I am a third generation representative in local government, following in the footsteps of my late father Bernie, a former Mayor of Penrith City and my grandfather John, who was an Alderman on Mulgoa Municipal Council.
I am in my seventh consecutive term on Council after first being elected in 1991. I have served as Mayor in 1995-1996, 2013, 2014 and was again elected Mayor for two years in 2018. I also served as Deputy Mayor in 2015.
Also on the Ross Fowler ticket: Glenn Gardiner, Hartley Dhyon, Tess Bratusa, Enid Golding.