South Ward is currently represented by five Councillors, including sitting Mayor Karen McKeown.
It takes in major population hubs like Glenmore Park and South Penrith, as well as more regional areas of the Penrith Local Government Area like Badgerys Creek and Wallacia.
Of the existing South Ward councillors, only Brian Cartwright is not running at the election.
Ms McKeown again leads the Labor ticket in South Ward, with Kath Presdee second on the ticket followed by Lorraine Fordham, Emma Hogan and Majella Hand.
After some conjecture over whether he would run, Mark Davies leads the Liberal Party ticket that also includes Mark Rusev, Leonie Nahhas, Andrew Zahra and Angela Maltese.
Well-known Independent Sue Day is again running in South Ward, heading a ticket that also includes Faithe Skinner, Rebecca Carroll, Jo-Anne Topp and Neal Bates.
Veteran Councillor Jim Aitken also heads an independent ticket. George Rabie, Matthew Fowler, Julia Parashko and Norm Atkinson feature on his ticket.
Abigail Nash is running as an ungrouped independent candidate.
Suburbs in South Ward
Badgerys Creek, parts of Emu Plains, Glenmore Park, Jamisontown, parts of Kingswood, Leonay, Luddenham, Mulgoa, Orchard Hills, parts of Penrith, Regentville, South Penrith and Wallacia.
Where to vote in South Ward
Emu Plains Public School, Fernhill Public School, Glenmore Park High, Glenmore Park Public School, Jamison High, Jamisontown Public School, Jamisontown Uniting Church, Kingswood Public School, Kingswood South Public School, Leonay Public School, Luddenham Progress Hall, Melrose Hall, Mulgoa Hall, Orchard Hills Uniting Church, Penrith PCYC, Regentville Public School, St Marys Memorial Hall, Surveyors Creek Public School, Wallacia Public School.
The Candidates – In Their Own Words
Jim Aitken - Independent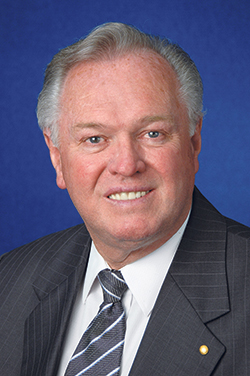 I am proud to call Penrith my 'home'.
Penrith has a golden future and I want to be part of that future – and deliver prosperity and success for our children and grandchildren.
I was first elected to Penrith Council in 1995 and have been delighted to be part of the team that has turned many tough challenges into life-changing successes.
As you move around our City, you cannot help but admire the modern, uncluttered development, the beautiful river and green space and the endless opportunities for business, industry, education, sport and entertainment.
If returned at the forthcoming election, I will continue to be a Councillor for the entire City, encouraging further planned, sensible development whilst caring for our environment and quality lifestyle already in place.
The people of Penrith are a unique, inclusive group who share a passionate pride in our City.
My burning desire is to continue to serve these people. I retain the commitment of my youth after 26 years of service and will lead an independent team of five talented and loyal local residents – already leaders in our community – into the election.
My pledge to the Penrith community is to continue to be contactable at any time and always look to connect planning and resources for the common good. The Western Sydney International Airport will have a huge impact on Penrith and surrounds and we must be ready to take advantage with smart industry and smart manufacturing.
Job opportunities for our young people and widespread development will secure the future of Penrith forever!
Also on the Jim Aitken ticket: George Rabie, Matthew Fowler, Julia Parashko, Norman Atkinson.
Sue Day - Independent
This Local Government election on the 4th of December provides the perfect opportunity for voters to give Council a fresh new perspective.
When people ask me why I am running for Council, without question my response is: It's time to break old thinking habits. There hasn't been real change for almost 20 years.
Now more than ever, we need change, especially as we look to the future.
This is such an important election for residents, especially with the current overdevelopment and congestion on roads.
It means that people need a representative that shares their concerns and community values. I will be that person.
I'm passionate about Penrith and will give local people a genuine and meaningful voice in shaping their local neighbourhoods and the City.
My vision is to make Penrith a better place to live, work and play. People deserve to have someone who will fight for better planning outcomes that will integrate land use with a better range of active transport options.
To me, Penrith has always been about family, so, we need to focus on all neighbourhoods.
Everyone deserves good gathering places, that's why I'm determined to create better connected, liveable and vibrant neighbourhoods.
More importantly, I truly believe we need a greater diversity of voices that will be accountable for the decisions they make.
This election gives people the opportunity to have their voice really heard. We deserve a Council that represents a wider variety of voices.
Only then can we drive the issues that are important to people and their communities so they are treated as a priority and will get delivered.
Also on the Sue Day ticket: Faithe Skinner, Rebecca Carroll, Jo-Anne Topp, Neal Bates.
Mark Davies - Liberal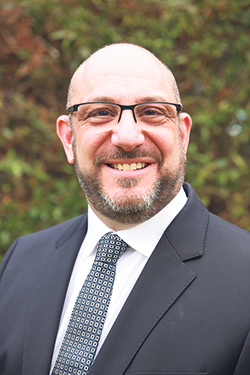 As a born and bred Westie, I love the Penrith region. It is an area full of opportunity, promise and growth. My wife, Tanya, and I know that this is truly the best place to live, work and raise our beautiful children, Laura and Harry.
After serving the Penrith City community for 17 years as a Councillor, it's now time to work even harder to build a better future for you. I am committed to putting Penrith first.
During my time on Penrith City Council I have worked hard for the people of Penrith. As Mayor in 2012-13 I initiated the Nepean River Precinct Plan which has now seen over $35 million to redevelop the boat ramp and the upgrading of Regatta Park and Tench Reserve.
As Councillor, I have been integral in fighting for more local jobs, careers and improvements to infrastructure such as shade sails and additional tree planting for 90 Council playgrounds.
With the multi-billion dollar Western Sydney International Airport on our doorstep, more than ever we need a strong voice to improve infrastructure, secure more jobs and continue to improve the liveability of our region.
Owning a small business here in western Sydney for the last 10 years I have firsthand experience and a strong vision for how to continue to strengthen and encourage careers and businesses into our region.
There is so much more to do here in Penrith. With your support at this election, I will continue to put Penrith first.
Also on the Mark Davies ticket: Mark Rusev, Leonie Nahhas, Andrew Zahra, Angela Maltese.
Karen McKeown - Labor
I love Penrith.
I love our local community and their generous spirit. I believe Penrith is Sydney's best kept secret and an idyllic place to raise a family.
Penrith has certainly grown over the last 17 years I've been on Council; it has transformed from a large country town into a thriving City.
Managing that growth has been a challenge for Council especially when there are population targets imposed from other levels of government. I will continue to fight against unfair regulations that have stripped away elected Councillors' planning powers and the ability to shape our City.
Penrith has been the hottest place on earth twice over the last few years and we need to plan for a more environmentally-friendly City.
Studies show that we need more tree canopy and open green spaces to cool the City and that's what Council is delivering. As a sustainability champion for Penrith, I'm proud of the City Park and Regatta Park that are currently under construction and more City parking at Soper Place. I'm looking forward to following all these projects through to delivery.
Proudly serving Penrith as Mayor this last year during our second lockdown, I understand fully the huge impacts of a divided City on our locals and small businesses. I will continue to work hard for Penrith's economic recovery and fight for more local jobs and services. There is still a lot more to do.
If re-elected, I commit to serving all residents of our area. I'm proud of the team standing with me in South Ward at this election. They are all local, highly committed and experienced.
Also on the Karen McKeown ticket: Kath Presdee, Lorraine Fordham, Emma Hogan, Majella Hand.
Abigail Nash - Independent
I came to live in Penrith in 2006 to work at Western Sydney University for a research position.
I earnt a Masters degree from the University of Sydney and am currently studying in the area of medical science at Western. I am very excited every day to discover how resilient the human body is to disease.
I have four children aged 19, 11, 10 and three. My husband is a teacher and we chose to make a life in this area because of the easy drive to the wilds of the Blue Mountains and the infrastructure of a city all at hand. Penrith is a City with a small-town community spirit.
I have enjoyed the support of my local Anglican Church playgroup team called Junior Jivers. My three boys spend a lot of time on the field with the local soccer teams at Glenmore Park Football Club and in summer the Redbacks Cricket Club. My daughter dances with Excite Dance and plays tennis at Nepean Tennis Club.
There is just so much on offer in Penrith.
My eldest rowed with the Nepean Rowing Club before graduating high school. As a Law student at Western, he is in no rush to leave his hometown.
Our family is very interested in social justice and became members of the Salvation Army in 2007.
Local council is an important level of government. I am dedicated to ensure opportunities for families in our area.
Opportunities for community engagement makes a happy, healthy community with low crime rates and a higher standard of living.