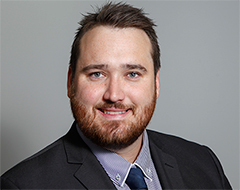 Despite nation-leading performances throughout one of New South Wales' most torrid years on record, devastating bushfires and the global COVID-19 pandemic, Premier Gladys Berejiklian this week found herself giving evidence at the Independent Commission Against Corruption (ICAC) and having to defend her right to remain as Premier.
ICAC has been hearing allegations of corruption against Daryl Maguire, the former New South Wales Member for Wagga Wagga who is accused of using his position as a Member of Parliament to further personal business interests.
In revelations that rocked the New South Wales Liberal Party earlier in the week, it has been revealed that Mr Maguire was in a personal relationship with Gladys Berejiklian during the time he was accused of corrupt conduct.
The Premier was forced to endure hours of cross examination in relation to what she knew, if anything, of Maguire's alleged corrupt conduct.
The Premier categorically denies any wrongdoing and is not herself the subject of any ICAC probe.
Despite predictable calls to resign from the Opposition, Ms Berejiklian has held firm that she is not guilty of any wrongdoing and will not resign.
So what exactly is ICAC, and what does it do?
The role of ICAC is to protect the public interests, prevent breaches of public trust and guide the conduct of public officials, usually politicians.
ICAC investigates alleged corrupt conduct in the New South Wales public sector including State Government agencies, local government authorities, Members of Parliament and the judiciary (Judges and Magistrates). ICAC has the power to conduct public inquiries in relation to matters of alleged corruption which it has elected to do in the case of Daryl Maguire.
ICAC lists its three main areas of work as follows:
1. Investigating and exposing corrupt conduct in the New South Wales public sector;
2. Preventing corruption through advice and assistance;
3. Educating the New South Wales community and the public sector about corruption and its effects.
Following a public inquiry, ICAC publishes a report to Parliament in relation to the investigation which will include recommendation for changes in systems and procedures to prevent future corrupt conduct and the Commission's findings in relation to allegations of corruption against individuals.
ICAC can recommend the taking of disciplinary or dismissal action but cannot enforce such penalties itself.
ICAC can also recommend that the Director of Public Prosecutions be engaged to determine if accused persons should be subject to criminal charges.
In the case of Daryl Maguire, he has already been sacked from the Liberal Party in his role as a Member of Parliament.
The Premier's future seems less certain. With the State reeling from the effects of the global COVID-19 pandemic, it would be remiss of the government to depose of a leader who has proven herself effective in the most trying of circumstances.