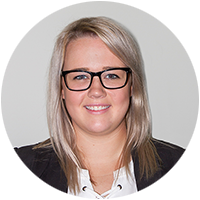 The breakdown of a relationship can be one of the most difficult situations that a person can face, especially when it comes time to sorting out the division of your assets and debts.
If you and your former partner agree on how your property is to be divided, you can document the agreement in the form of 'consent orders' which are lodged with the Family Court.
A consent order is a written agreement that is signed by both parties and approved by the court. This can include things such as the transfer of property, the sale of the former matrimonial home, a superannuation split or spousal maintenance. If there are children of the relationship, you can also include orders about how decisions are to be made in relation to parenting and the living arrangements of your children.
Whilst it is normal for parties to feel apprehensive about court systems and processes, drafting consent orders is a purely administrative exercise and is generally quite straight forward. Because you do not need to appear before the court when filing consent orders, the process can be much more cost effective and time efficient than filing an application with the Family Court to make the decision for you.
In order to file consent orders with the court you must firstly draft an 'application for consent orders', which sets out the assets, liabilities and superannuation of the parties and how you propose to divide this property amongst yourselves. Secondly, the actual consent orders are drafted, which detail the agreement reached between the parties and the proposed time frame that the orders are to be carried out by. Once the documents are in order and both parties have signed, the documents are filed electronically with the court for a filing fee of $165.00.
Like any legal document, we strongly recommend that you seek independent legal advice from a qualified family law solicitor before filing any documents with the family court. It is important that the documents are drafted correctly and that you are fully aware of the effects of the documents before they become legally binding.
Please contact our office at Complete Legal today for an obligation-free chat if you would like to discuss your property settlement with us.