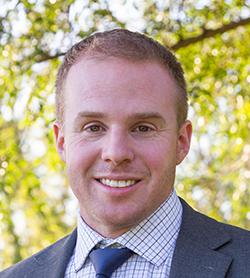 As we enter a new decade, it seems the only certainty about the Australian economy during 2020 will be continuing uncertainty.
Despite record low interest rates, consumer confidence remains subdued with so much negative sentiment about the economy. This hasn't been helped by the terrible bushfires nationwide recently.
During the Christmas and New Year period, a string of bricks and mortar retailers have closed or gone into voluntary administration.
I was fortunate to spend part of my break in the US ski resort town of Aspen. The week after US schools return, the village is usually referred to as 'Little Australia' by the locals – due to the large number of Australian visitors. But this year people were asking "where is everyone?"
The early signs are 2020 will be bearish.
Unemployment remains low, but there is uncertainty around underemployment represented in these figures, and if large employers continue to downsize or close, this will impact.
Housing continues to benefit from the low interest rate environment and while our clients continue to apply for finance of all types, I'm seeing them make adjustments to live within their means and even paying down debt. They are opting against luxuries like the latest TV, an expensive holiday or eating out as often, and this must have a ripple effect on the economy.
Economic cycles are nothing new – timings and depths may fluctuate, but the principles remain the same.
What's changed is we now take a snapshot of where we are at in isolation, giving it more emphasis and importance than is necessary.
This year I don't think the world will open up nor the sky cave in. But this doesn't mean we shouldn't take a step back, evaluate the world around us and our place in it, and make the best decisions we can based on the information at hand.