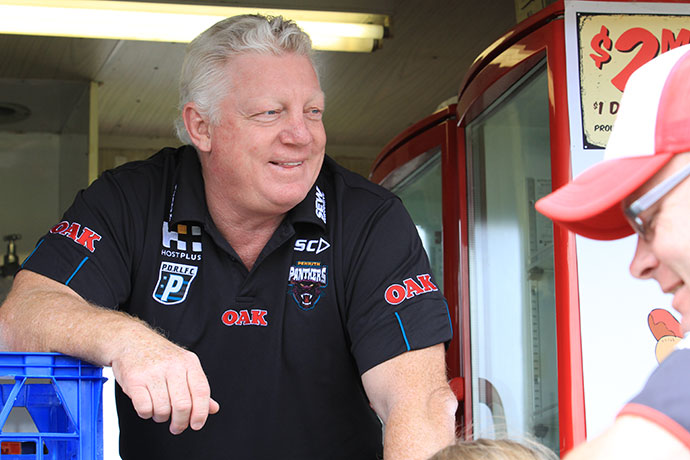 Departing Penrith General Manager Phil Gould says the appointment of Ivan Cleary as head coach had nothing to do with his decision to leave the Penrith Panthers.
Gould is adamant the decision to part ways with the club was his, declaring his role is becoming redundant.
"It's my decision. I'm the one who is recommending we do it straight away," Gould told Channel Nine.
"I've always maintained this position was never going to be around forever. I just see the club in such a strong position at the moment, we've got the right Board of Directors, the right management and the right coaching staff."
EARLIER COVERAGE
Gould, Panthers to part ways
Troy Dodds: Gould leaves strong legacy
Speculation has been rife about Gould's relationship with Cleary, who he sacked in 2015. Cleary was brought back to the club last year in a deal orchestrated by Panthers Chairman Dave O'Neill.
A shock today as the Penrith General Manager abruptly ended a life-long association with the club… telling Danny Weidler he's leaving of his own accord, because the time is right. @Danny_Weidler #9News pic.twitter.com/oppZ8epTJN

— Nine News Sydney (@9NewsSyd) April 23, 2019
Gould says Cleary's return to the club is unrelated to today's shock developments.
"It had absolutely nothing to do with this decision. Absolutely zero to do with this decision," he said.
"Ivan is the right coach for the club going forward."
Gould departs the club without an elusive premiership, but he remains proud of his legacy.
"I'm not so worried about the premiership. Our initial goal was long term survival, just financial stability and the club has got a very strong financial base at the moment and has a long, sustainable future and that's very important," he told Nine.
Gould denied there had been a power struggle at Penrith, but it is being widely speculated that his relationship with Chairman Dave O'Neill had recently become strained.
7NEWS can confirm that Phil Gould is leaving the @PenrithPanthers, forced out by a long running power struggle at the foot of the mountains. The end began when Penrith chairman Dave O'Neill appointed Ivan Cleary as coach. https://t.co/vLqJjEbPsv @JimWilsonTV #NRL #7NEWS pic.twitter.com/RV8piDZBra

— 7NEWS Sydney (@7NewsSydney) April 23, 2019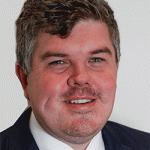 Troy Dodds is the Weekender's Managing Editor and Senior Writer. He has more than 15 years experience as a journalist, working with some of Australia's leading media organisations.