Phil Gould's third and most crucial stint with the Penrith Panthers has come to an abrupt end, with the club parting ways with its Executive General Manager earlier this week.
Gould fronted a 10am Tuesday meeting with CEO Brian Fletcher and Chairman Dave O'Neill where his fate was sealed.
The club's Board on Wednesday rubber stamped his departure with details being finalised on his exit package.
While it is not being widely reported or confirmed, Gould has exited the club with immediate effect.
Speculation has been mounting for months about Gould's future at the club, with reports that his power – which was once close to unlimited – has been scaled back in recent times.
Penrith and Gould remain adamant that his departure was a mutual decision, primarily spearheaded by Gould himself, and is not the result of a power struggle emerging at the foot of the Mountains.
"Phil was adamant that his position as Executive General Manager Rugby League has become redundant and his time at Panthers is at an end," Mr Fletcher said.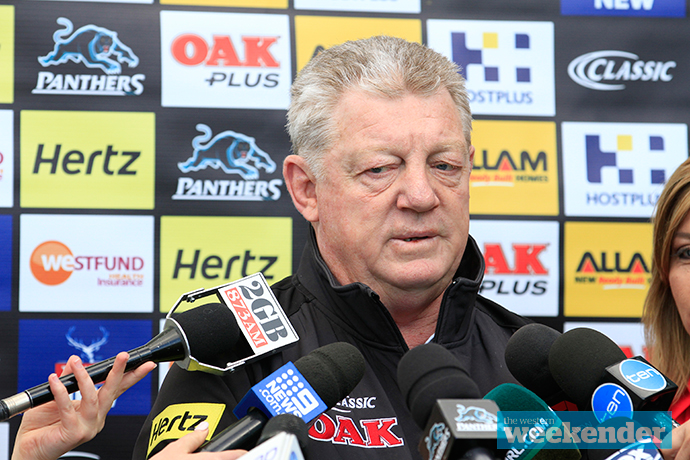 "While there will be opportunity for further reflection once matters are formalised, I wish to acknowledge the extraordinary impact Phil has had on this club since returning as Executive General Manager in 2011."
Speaking to Nine News on Tuesday, Gould stayed on message.
"It's my decision. I'm the one who is recommending we do it straight away," Gould said.
"I've always maintained this position was never going to be around forever. I just see the club in such a strong position at the moment, we've got the right Board of Directors, the right management and the right coaching staff."
Gould has left Penrith twice before but this third departure will most likely be his last.
He played for the club in the late 1970s before returning as coach in 1990, guiding the Panthers to premiership success in 1991. He departed the club in controversial circumstances in 1994, two years after the tragic death of rising star Ben Alexander, which contributed to the club struggling to deal with the years that followed the Grand Final triumph.
Gould returned in a 'free rein' capacity in 2011 after then Chairman Don Feltis convinced him to come on board to help resurrect the club's fortunes.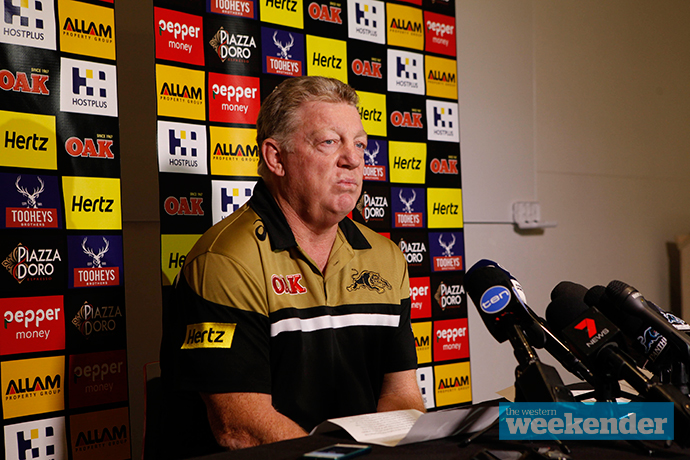 His eight years back at the club have been a roller coaster ride.
He helped arrest the club's massive debt, attracted major corporate partners like OAK and was the driving force behind building the Rugby League Academy.
But Gould has also had some missteps, including the bizarre hiring of Corey Payne as CEO and sacking Ivan Cleary in 2015 because he felt the coach was "tired".
In recent times Gould's autonomy at the club has been scaled back, which the Weekender understands has frustrated the 60-year-old, who also juggles commitments as a commentator with Channel Nine.
The beginning of the end was the return of Cleary to the club late last year. While not the specific cause of any drama, Cleary's return coincided with new management structures that lessened Gould's power at the club and his involvement with the football team.
"It had absolutely nothing to do with this decision. Absolutely zero to do with this decision," Gould said of the Cleary speculation.
"Ivan is the right coach for the club going forward."
Gould's departure is significant but is unlikely to have any serious impact on the club's day-to-day operations.
Mr Fletcher already has control of the business side of the football club and is a strong operator, while High Performance Manager Matt Cameron will take on a more wide-ranging role.
Mr Fletcher confirmed that he had liaised with coach Cleary about whether or not Gould's role needed to be filled.
"Ivan was of the opinion that the job has been done," he said.
"It'll be a pretty seamless transition."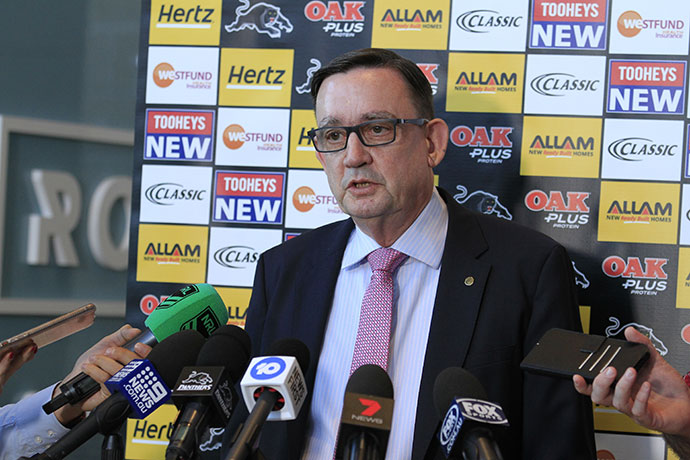 Gould still had more than three years to run on his existing deal but the Panthers are unlikely to face a massive payout.
The Weekender understands Gould had a clause in his contract that could limit the payout to as little as three months, though the final agreement is likely to be a little more generous.
"I'm meeting with Phil's management early next week so I'm very positive that we'll come to a settlement that will be agreeable to both parties and both parties will move on," Mr Fletcher said.
Mr Fletcher said the club owes a lot to Gould, and the Board would discuss ways to recognise his achievements.
"We probably wouldn't be standing here today if it wasn't for Phil Gould," he told the media on Wednesday afternoon.
"We've got to be very thankful to Phil who has left a large legacy."
Speaking on the 'Six Tackles With Gus' podcast on Wednesday, Gould said he was "great mates" with Mr Fletcher and Mr O'Neill and left with no bad feelings.
"My position will no longer exist at Panthers and it doesn't need to because everything that I've ever been needed to do or have done out there in my time there is now looked after by someone who is extremely capable and very passionate about their work," he said.
"There really is no need for a person in my position anymore."
Gould said the club remained "an asset to the community" and was in a strong position for the future.
NRL CEO Todd Greenberg said he was surprised by Gould's departure.
"I think Gus has done an amazing job at Penrith for a long period of time and I hold him in very high regard," he told 2GB.
Gould has been linked with several other clubs including the Sharks and Dragons.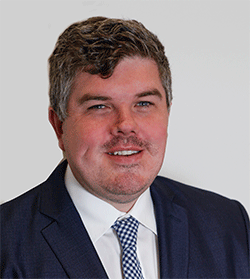 Troy Dodds is the Weekender's Managing Editor and Senior Writer. He has more than 15 years experience as a journalist, working with some of Australia's leading media organisations.