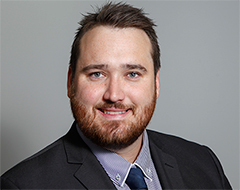 We have recently had a spate of new enquiries about people considering entering into franchise agreements.
When you enter into a franchise agreement you are essentially obtaining a licence from the franchisor/founder of the business to use their brand, intellectual property and systems.
Some well-known examples of franchise businesses are McDonald's, Coffee Club and Jim's Mowing.
Most of the people who run these types of businesses don't own them, they are simply given the right to run them and in return, the franchisor gets a share of the profit.
The system works something like this:
1. A person or entity establishes a business, develops unique intellectual property and systems, and decides to offer franchise opportunities to people outside the business;
2. The owner/founder of the business enters into a franchise agreement with a franchisee, who commits to running the business in accordance with the franchisor's rules, systems, and branding;
3. In return for the right to use the franchisor's intellectual property, the franchisee usually pays the franchisor an upfront franchise fee as well as a percentage of gross sales thereafter, known as a "royalty";
4. The rest of the profits in the franchise are retained by the franchisee.
For all intents and purposes, running a franchise is owning your own business, except for the fact that you are limited in the way in which you can use the branding, intellectual property and systems of the franchise, and your franchise agreement is usually for a fixed period of time.
The benefit of purchasing a franchise is that much of the hard work has been done for you and you simply need to follow the rules of the franchisor to replicate the success of the original business that has been franchised.
The main downside of a franchise is that you do not have the freedom to make changes to things like branding, systems and service offerings, and you are confined to service offerings determined by the franchisor.
The reason for this is that in most cases the franchisor has already come up with a model that works, and so to ensure consistency across the brand they will insist that all subsequent franchises adhere to the same systems and procedures to make sure the product being offered to the market is the same or similar in every location.
In addition to an upfront franchise fee and ongoing royalties, it is common that a franchisee will also have to contribute a portion of its sales to a marketing fund overseen by the franchisor.
Depending on the type of franchise you are considering, there will also be other start up costs like the purchase of equipment, the leasing or purchase of a premises, and the purchase of starting inventory.
There's pros and cons with every franchise opportunity.
If you are thinking about entering into a franchise agreement, contact us first, for some expert advice.