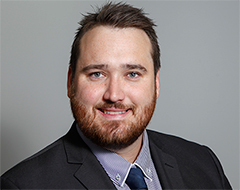 By the time you are reading this article, the winner of the race that stops the nation will have been decided and Australians will have rinsed tens of millions of dollars betting on the Melbourne Cup.
Cup related festivities had pubs the nation across buzzing as people poured thousands of their hard earned dollars into TAB machines, Bookie bags and poker machines.
Australia has a gambling culture that is arguably more prominent than any other nation. As such, there are a number of rules, regulations and pieces of legislation that dictate what constitutes legal and illegal gambling.
Licences are required to participate in, or organise gambling activities and as such, most gambling outside of pubs and clubs and corporate and private bookmakers is illegal.
For example, the time honoured ANZAC Day tradition of two-up is only legal one day a year. The simple act of tossing two coins in the air and betting on which side up they will land is otherwise illegal, and this particular game even has its own piece of legislation known as the Gambling (Two-Up) Act.
It is illegal to place a bet on a horse race, harness race, greyhound race, or the outcome of a sporting event with another person unless they are a legal Bookmaker or authorised to conduct the relevant betting.
It is also illegal to bet on things like card games and other casino games unless on a licenced premises or in a casino.
Millions of Australians every year have bets with each other, whether it be in relation to the outcome of sporting events, races, or a game of poker around a table on the back patio however technically, these activities could constitute offences with penalties ranging from fines into the thousands of dollars and/or a prison sentence.
Similar rules apply to the sale of liquor. For example, it is illegal for a person to purchase liquor and on-sell it in a commercial capacity without a licence.
A study conducted in 2014 found that Australia was ranked number 53 in population however ranked first when it comes to the number of gambling machines in the nation, with Australia estimated to own an enormous 20 per cent of the world's supply.
Given that regulations are now in place to ensure that gambling corporations are taxed it is unlikely that we will see any change of the law anytime soon, meaning that Australia's gambling culture is set to continue long into the future.