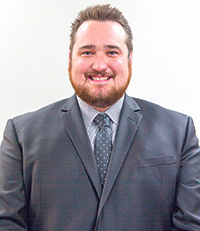 A lot of people die without a Will, which means that the division of their assets after they die is determined by legislation set out in the Succession Act.
The best way to make sure your assets go to the person or people you want them to is to write a valid Will.
Do-it-yourself Will kits can be dangerous because if they are not completed correctly, it can result in a distribution of assets which was never intended by the Will maker.
We have a Will in our office right now whereby the Will maker completely skipped over his wife in distributing his assets and accidentally left everything to his children because he believed that everything would go to his wife anyway, and that his Will was designed only to indicate what he wanted to happen to his assets if his wife died before him.
Thankfully, we have been able to navigate through his do-your-own Will debacle to ensure that the deceased's person's wife is adequately provided for. However, all of this could have been avoided by having an appropriately qualified solicitor prepare his Will for him.
Generally, the requirements of making a valid Will are:
1. That it is in writing;
2. That it is signed by the Will maker or by another person on behalf of the Will maker at the Will maker's direction;
3. That it is witnessed by at least two witnesses who have signed the document in the presence of the Will maker;
4. That the Will maker signs the document with the intention of executing a Will.
While a Will may not necessarily be deemed completely invalid if it lacks one of the above requirements, it will mean that the process of executing the terms of the Will will likely be much more expensive as an application to the Supreme Court of New South Wales may need to be made to dispense of the formal requirement of the Will or alter or evoke the Will depending on the circumstances.
To make a Will, a person needs to have capacity to do so. This means they have to understand the nature and effect of what they are signing, they must have a general understanding of their assets, they must understand who can challenge their Will and they must not be under any duress or delusion that is influencing the Will making process.
The best way to avoid these types of complications is to have an appropriate qualified solicitor prepare your Will for you.
Contact us today and mention this article to receive a 25 per cent discount on your Wills. Ring 4704 9991.