Penrith City Councillors have tonight approved the appointment of four new members to the Penrith Performing and Visual Arts Ltd Board.
The organisation manages assets including The Joan Sutherland Performing Arts Centre, Penrith Regional Gallery and the Lewers' Bequest Art Collection.
The Joan further supports the development, production and presentation of local performing arts and music through Q Theatre and Penrith Conservatorium of Music.
At its meeting tonight, Council endorsed the appointment of Don Church, Dale Maxwell-Smith and Amanda Rudolf as Community Directors for a four year term, and Melissa Matheson on a two-year term to fill a casual vacancy following the departure of Brett Farrell from the Board.
Church is a retired financial planner and tax lawyer; Maxwell-Smith is an experienced professional arts manager; and Rudolf is the Head Teacher of Performing Arts at Nepean CAPA High School. Matheson is a communications professional and former Penrith Press journalist.
The Board of Penrith Performing and Visual Arts Ltd consists of 10 Directors in total, four Directors that represent Council including the General Manager or their nominee. The six remaining Directors are community members.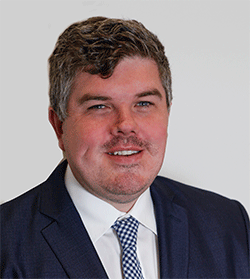 Troy Dodds is the Weekender's Managing Editor and Breaking News Reporter. He has more than 20 years experience as a journalist, working with some of Australia's leading media organisations. In 2023, he was named Editor of the Year at the Mumbrella Publish Awards.