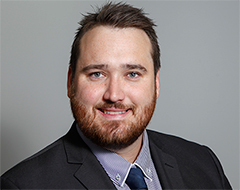 This week in October every year marks roughly 10 working weeks until Christmas.
In the world of buying and selling property, the settlement period is usually six weeks. This means that if you are looking to buy or sell property and finalise your transaction this side of Christmas, you need to be on the market or under contract in the next four weeks.
10 weeks might seem like a long time, but when you have to do things like prepare a property for sale, get photographs, appoint a real estate agent and have a solicitor prepare your sale contract you have less time up your sleeve than you might think.
If you are buying, you need to finalise a pre-approval with your mortgage broker if you haven't already, take stock of your financial position and think about what repayments you can afford and if you haven't already get an understanding of exactly what type of property you are looking for.
Here are some tips and hints:-
Selling
If you are selling, we recommend you do the following in the next fortnight:-
1. Get a real estate agent out to inspect your property to provide a market appraisal and ask them for their opinion about what you can do to your property to make it more appealing. They usually have some great inexpensive, quick tips that will make your home more attractive to buyers.
2. Make a decision about your next step. Are you selling to buy? If you don't find a property to buy before the sale of your property is finalised, are you going to move into a rental, or stay with family?
3. Speak to your solicitor about preparing a contract for sale. Your real estate agent can't market your property for sale without a sale contract. Having a contract ready to go so you can pull the trigger immediately when you decide to list prevents unnecessary delays.
4. If you have a swimming pool, make sure it is registered and organise a swimming pool inspector to provide either a non-compliance or a compliance certificate as these documents need to be included in your contract and often cause delays. Even if your swimming pool is not compliant, you still need to put a certificate to that effect in your contract.
5. If you have documents that relate to your property that might assist a buyer, get them together. Things like surveys, occupation certificates, development applications (no matter how old), appliance warranties and stuff of this nature are good to have so that if a purchaser asks you can provide them quickly.
6. Talk to your mortgage broker about discharging your mortgage and if you are selling to buy, get a pre-approval in place now.
Buying
Buying is very similar to selling, but surprise surprise, in the reverse.
1. Speak to your mortgage broker about getting a pre-approval in place before you start going to open homes. You need to know how much you can borrow, what the repayments will be and if you can afford them. If you are selling a property to move to a new property, you also need to factor in what your property is likely to sell for, so it is a good time to speak to real estate agent as well.
2. Contact us to talk to one of our team about the process. It is obligation free, and we will happily talk with you over the phone, so you know what to expect. Going to an open home, making an offer, being asked to make a deposit and sign a contract are all daunting things. The better you understand how the process works the more equipped you will be to hit the open home circuit with confidence.
3. Start having a look at past sales on websites like realestate.com.au and Domain to get an understanding of what properties, like the ones you are looking at having been selling for in the past few months. Recent sales are the best indicator of what a property is worth, and you need to understand whether or not the kind of property you are looking for fits in with your budget.
If you are thinking about buying or selling a property during this period leading up to Christmas, you need to act now and you need to be prepared for the ride ahead.