Verdict: 5/5
When most descriptions of movies or musicals claim they have audiences 'singing and dancing in the aisles', what they really mean is a head bob, and maybe a soft hum. For 'Taylor Swift: The Eras Tour', it means it literally.
If you are, or know, a Taylor Swift fan, you'd be familiar with the hysterics caused by Ticketek sales earlier this year, which left thousands of Swifties empty-handed.
Aside from reassurance from Swift herself that 'Eras attire, friendship bracelets, singing and dancing [are] encouraged', I believe that this is what has caused so much mayhem in screenings, with many Swifties taking the opportunity to treat the film as their version of the concert experience.
Of course, the film is nothing short of spectacular – there's a reason it's been named as the highest grossing concert film of all-time. 'Taylor Swift: The Eras Tour' takes everything fans have loved about the singer for the past 17 years and compiles it into a two hour and 48 minute recap of her three nights at SoFi Stadium in Los Angeles.
But, it was this experience which made it so special.
Initially, as a lifelong Swiftie who fortunately does have tickets to see the show next February, I was hesitant about seeing the movie and ruining my concert experience when it did roll around. However, if you've seen any number of TikTok livestreams or clips, I'd really recommend biting the bullet.
Whilst I'll admit my screening on opening night was relatively tame, there's something about swapping friendship bracelets with other fans of your favourite artist, all donning 13s on their hands, before sitting down to cheer, laugh, and cry together, that is truly unmatched.
When you do go and see it, just make sure you know all the chants – 1, 2, 3, LGB!
See this movie at Hoyts Penrith.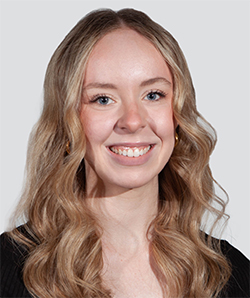 Cassidy Pearce is a news and entertainment journalist with The Western Weekender. A graduate of the University of Technology Sydney, she has previously worked with Good Morning Macarthur and joined the Weekender in 2022.