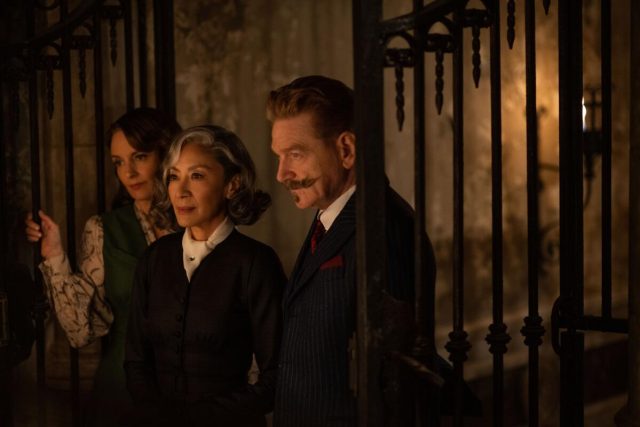 Verdict: 2.5/5
Belgian detective Hercule Poirot (Kenneth Branagh) is back for a third murder mystery in 'A Haunting in Venice', and it's probably the least engaging of the lot.
2022's 'Death on the Nile' offered a fair bit of excitement, plot twists and anticipation, but its sequel is more formulaic than its predecessor, never really departing from the mechanics of an old fashioned murder mystery.
And it's certainly got nothing on 'Murder on the Orient Express', which started this trilogy in fine style a few years back.
That's not to say Branagh doesn't do a fine job as our moustache-twirling detective, who is invited to a séance where a famous opera singer, Rowena Drake (Kelly Reilly) is desperate to contact her daughter, who died in tragic circumstances.
Branagh is convinced it's all rubbish and an act, refusing to be drawn into medium Joyce Reynolds' world (Michelle Yeoh) and connection with the dead.
But as the body count rises, and he cheats death himself, he's forced to confront a frightening truth: could there be more to this than meets the eye?
The film tries to lift itself off the canvas with a few jump scares, but they mainly fall flat. And when the big reveal hits us at the end, it's more of an eye roll moment than a "wow".
It's far from terrible, but 'A Haunting in Venice' suffers from a mediocre storyline and failing to reach the heights of the two other films in the series.
See this movie at Hoyts Penrith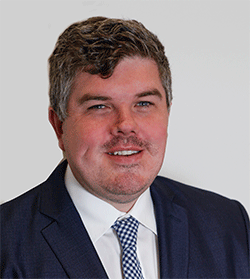 Troy Dodds is the Weekender's Managing Editor and Breaking News Reporter. He has more than 20 years experience as a journalist, working with some of Australia's leading media organisations. In 2023, he was named Editor of the Year at the Mumbrella Publish Awards.