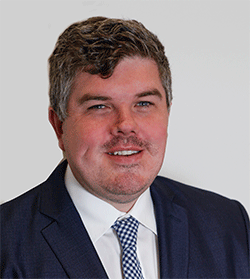 Talk is cheap, and action means everything.
The best part of the Matildas' rise at the Women's World Cup was the fact that it built naturally.
The way that the entire nation embraced the team, with ratings records smashed and stadiums sold out, could not have been achieved by any level of marketing campaign or sales push.
Now that the dust has settled – impromptu Nikki Webster concert and all – the focus is on what's next, not just for the Matildas but for women's sport more broadly.
Outside of my beloved Penrith Panthers winning back-to-back Premierships, women have delivered some of my favourite and most memorable sporting moments of the last few years.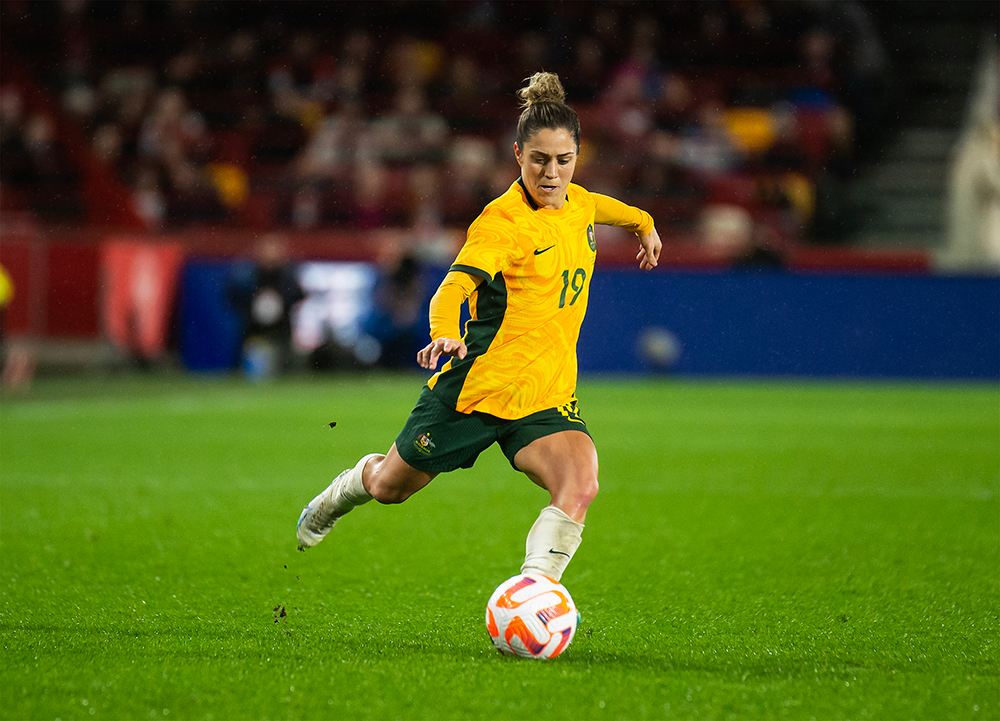 Jessica Fox winning Gold at the Olympics, the Diamonds taking out the recent Netball World Cup and the infectiously proud and humble Mollie O'Callaghan dominating the recent World Swimming Championships were moments to savour.
The Matildas? They capped the whole thing off and that penalty shootout against France has now entered the annals of Australian sporting history.
They just made you so bloody proud. Not just the performances on the field, but the way they conduct themselves off it. Even the way they so proudly sung the National Anthem prior to games made the hairs on the back of your neck stand up.
I have no doubt this has the potential to be a landmark moment for sport in this country.
The special thing about the run of the Matildas at the World Cup was seeing little boys and girls having this as their first real sporting memory; the thing they'll look back on in years and decades to come as a defining moment in terms of their support of, or participation in, sport.
Talking of defining moments, the efforts of the Matildas are being considered as a watershed turning point in the broader context of women's sport in Australia.
And that's true to a point, but the work is far from done.
The Matildas did the hard yards, now it's up to us – up to you – to follow through.
How many of the tens of thousands of people who shared images on social media thanking the Matildas for this moment, or who declared this was what women's sport in Australia needed, know when their next game is? (It's in Perth against Iran in October, by the way).
How many will turn out at A League Women's matches this year, a competition in desperate need of support and attention?
How many who were caught up in the euphoria of the Matildas turned on an NRLW game over the weekend?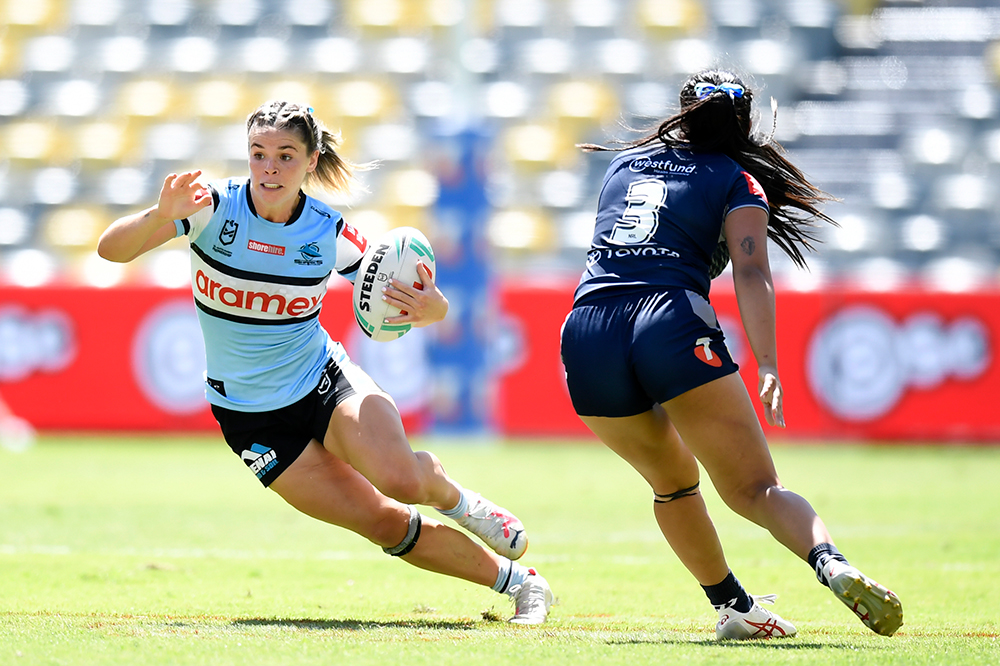 After all, if we're talking about the Matildas being a funnel for women's sport more broadly, there could be no better time to support that competition, right?
On Saturday, not a single NRLW game featured in the top 20 Foxtel or free-to-air programs of the day. It was a story repeated on Sunday too.
Why aren't we watching? Especially given the week we just came off.
While we're at it, how many people who shared, liked or commented on posts by Wallaroos players this week about the disparity between the men's and women's rugby programs in Australia have actually watched a Wallaroos game? How many have bought a ticket to a match? How many of the media organisations now reporting on said post have sent journalists to cover the Wallaroos or reported extensively on their games?
It may not make their cause any less just, but it's certainly making it more difficult when people don't match the enthusiasm with actions.
My point here is not to rain on the Matildas' parade, nor our celebration as a country, but supporting women's sport needs to be about more than sharing an inspirational quote or story on social media, or jumping on the bandwagon for a perfectly timed, home World Cup.
This is one of the greatest challenges women's sport faces.
And I say this with the greatest of respect, but sometimes the biggest cheerleaders for women's sport don't actually watch it.
They share articles about pay parity, about the lack of sponsorship dollars or TV deals.
But actually watching it? That's somebody else's job.
And that's part of the challenge: a passion for sport, one that results in buying memberships, TV subscriptions, and attending matches regularly, comes naturally and with time. It cannot be forced, and you certainly can't be guilted into it: no matter how good the marketing sell may be.
And sometimes, the support just doesn't come.
As much as people like to scoff at arguments about ratings and revenue, the reality is that all sporting competitions – whether they involve men or women – have books to balance. You can't constantly spend more than you make, and eventually the story is told by TV ratings and crowd numbers, not by the sex of the participants.
Australia's run at this World Cup will be forever remembered.
Indeed, we're painting permanent murals and building statues; more as a reflection of what an impact this team had on the nation than the overall result. That's OK, but the impact needs to be long-lasting.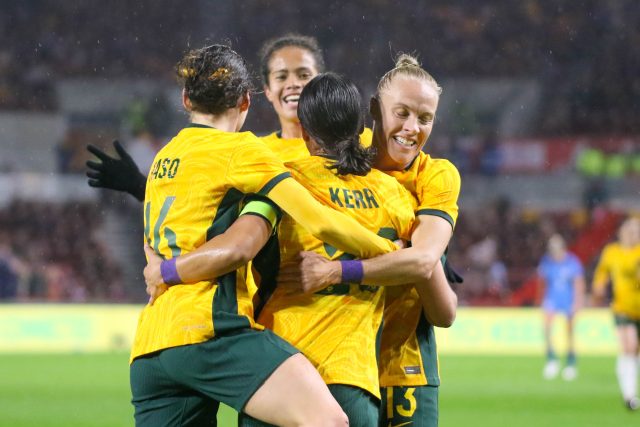 I've watched friends over the past week share their passion for the Matildas like it has woken a sleeping giant inside them; for many of them, the first time I've seen sport ever appear on their social timelines.
It's been great and brought a smile, but what will they do next? If we fast forward 12 months, what would they have done to help take women's sport to another level? Not sponsors, not governing bodies, but them?
Talk is cheap, and action means everything.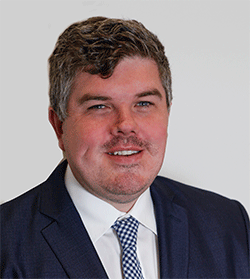 Troy Dodds is the Weekender's Managing Editor and Breaking News Reporter. He has more than 20 years experience as a journalist, working with some of Australia's leading media organisations. In 2023, he was named Editor of the Year at the Mumbrella Publish Awards.