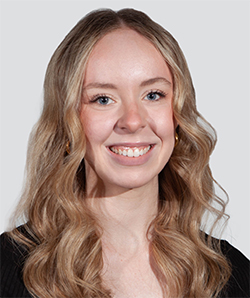 Whether you've been scrolling on TikTok or looking at photos of your favourite celebrities on the red carpet, there's no doubt you've come across plenty of sleek buns.
Slicked back hair is back in a big way, and I'm hoping it's here to stay for a little while longer. It's the perfect versatile 'do, that's perfect for anything from a night out, to just going to the gym. But, there is a right and a wrong way to do it.
Here are some of my best tips for creating the perfect 'clean girl' bun.
Start with dry (and slightly greasy) hair
Although starting with wet hair can be the easiest way to create a smooth, sleek bun or ponytail, hair is also the most fragile when wet, meaning that styling it this way can often lead to breakage.
Because of this, it's definitely best to start with dry hair, but even better for your hair to be a little bit dirty, so it has more grip, and you're not wasting your best hair days on an updo.
Find your favourite product combination
Hair masks, hairspray, gel – there are so many options to help you achieve your desired look.
As someone with a background in ballet, and who has naturally curly hair, I take the egg look very seriously. This means layering a hair mask with gel, then often finishing it off with a hairspray to get those flyaways.
If you're having a particularly hard time slicking everything back, using your hairdryer on a cold setting after applying gel can help to set it all down perfectly.
When it comes to specific products, the Ouai Matte Pomade has also become increasingly popular recently, due to its ability to tame unruly hair without all the associated shine. Definitely a winner.
Use the right tools
Using the correct tools is imperative in creating a flawless look.
Of course, you can use any brush or comb you like to detangle your hair.
But, I've found that using a boar bristle teasing brush is the best way to make sure there are no lumps or bumps when getting your hair into a hair tie.
As for what type of hair tie to use, this will depend greatly on your hair type. Look for one that has grip without the rubber band texture to avoid breakage where possible. For even less damaging options, I like the Kitsch Hair Coils, or the Slip Pure Silk Skinny Scrunchies.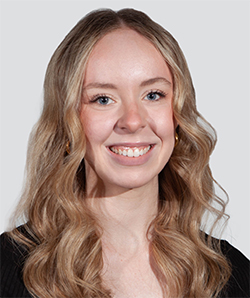 Cassidy Pearce is a news and entertainment journalist with The Western Weekender. A graduate of the University of Technology Sydney, she has previously worked with Good Morning Macarthur and joined the Weekender in 2022.