One of Penrith's most iconic properties has been put on the market, with hopes that a new owner will be able to embrace the historic charm and return it to its former glory.
St Aubyn's Terrace, situated at 255-267 High Street, has been in the current owner's family since 1956, though it was built over a century ago in 1887 in the Victorian Italianate Architectural style.
Currently, five of the six terraces are leased for residential use, with potential buyers able to use it as is. However, PRD's Darren Latty said that it could be a bigger opportunity for the right buyer.
"Personally, I've been working on them for 15 years, and I've always had a dream of seeing them restored to their former glory," he said.
"They're heritage listed by Penrith Council, and there are certain architectural elements in there that reflect the era, but there's a lot of maintenance in heritage, so you've got to find the right buyer who can put the work in that they need.
"It always adds challenges when you're dealing with heritage properties, but on the flip side, that's what creates the character."
The property is zoned MU1 Mixed Use, allowing for a wide range of uses. Given that the terraces are in such a prominent location with passing traffic, Latty suggests it could be popular for offices or retail outlets.
"I could see potential uses as offices or retail – it's a pretty unique offering being on High Street," he said.
"They're actually also a pretty good size inside, because most of them offer three or four bedrooms, two bathrooms, and they've got the rear lane access for parking.
"I worked in Glebe for quite a few years, so I worked on a lot of heritage terraces out there and saw what you can do to them, so it would be really cool to see them all done up like a row that you'd see in Paddington or Glebe or somewhere where they reflect that architectural style."
A current DA allows for subdivision at the rear to create a new lot of approximately 1458 square metres, whilst retaining the six terraces.
"The height limit across the site varies from 12 to 24 [metres], and the floor space ratio varies from three to 3.5," he said.
"What you can do with it would be subject to Council approval, but you'd be really surprised if the Council wasn't supportive of finding a solution of how we maintain the heritage, but also provide for the needs of the future."
Taking the heritage listing into account, Latty said that the owner's expectations around price reflect value for the challenges ahead.
However, with the intact row of terraces the only ones left in the LGA, a slice of Penrith history could make for the perfect passion project.
"There just isn't a row of terraces like that anywhere in the LGA, so this is the one opportunity you've got to add a bit of a mark to Penrith's history yourself," Latty said.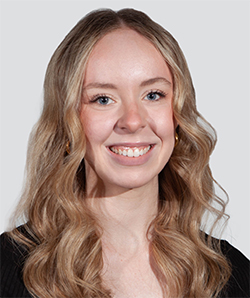 Cassidy Pearce is a news and entertainment journalist with The Western Weekender. A graduate of the University of Technology Sydney, she has previously worked with Good Morning Macarthur and joined the Weekender in 2022.