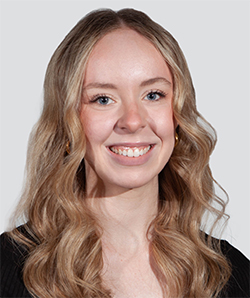 When making a purchase at Mecca or Sephora, it can be hard not to fall victim to the alluring checkout minis.
Recently, in preparation for my upcoming 'Euro Summer' trip, I've dusted off my calculator and made it my mission to find carry on-friendly products which have the right balance of cost and convenience.
Next time you want to justify an impulse buy, find comfort in the fact some of these minis aren't too bad a price compared to the full size – and some are even better.
Eyeshadow palettes are one item where, when it comes to travelling, it can definitely be better to up the quality, and ditch the size. Bulky palettes have no place when you're on the go – and who really uses all the shades anyway?
Whilst they're known for their beautiful quality, Natasha Denona eyeshadow palettes aren't made to be travel companions. Thankfully, the brand makes smaller versions of some of its most iconic colourways, including the Natasha Denona Mini Bronze Eyeshadow Palette, which has five beautiful shades for just $41.
The Anastasia Beverly Hills Mini Soft Glam Eye Shadow Palette (pictured) is also a great option to have your favourite shades with you, wherever you are. Although you'd be sacrificing a makeup brush by going with the smaller version, the ease just can't be beat, and it still has a mirror included, which is a huge bonus!
Although here in Penrith we're spoiled with soft water, when you're on holidays, hard water and chlorine can have a detrimental impact on your hair. It's for this reason that having a leave in conditioner or mask on hand is imperative.
Whilst it wouldn't cut it in your carry on, the 273mL version of the Briogeo Don't Despair, Repair! Deep Conditioning Mask is extremely comparable to the larger size as far as cost per millilitre goes.
However, if you're low on space, don't get the smallest size – find a more inexpensive option (the Garnier Fructis Smoothing Macadamia Hair Food is one of my favourites, and is always on special) and put it into a travel-friendly container.
When minimising your makeup routine for travel, primer is often the first to go. However, if you just can't make the sacrifice, Too Faced's Hangover Primer is the perfect option.
Coming in at half the size and less than half the price of the full-sized option, the Hangover Primer is as good as it gets when it comes to value.
Plus, it's guaranteed to leave dry skin looking fresh and radiant all day.
Mascara is one of the best products when it comes to opting for the travel size. With an expiration date of just a few months after opening, it can be the best way to ensure you get the chance to use the whole bottle before it starts drying up.
Another Too Faced pick, and one of the most iconic mascaras in the game, the Too Faced Better Than Sex Mascara is also better value when shopping mini, with the perfect amount of product for travelling, or just for trying out what could be your new go-to.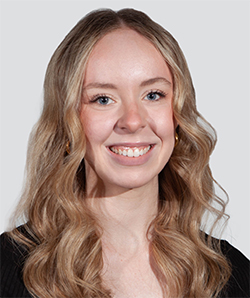 Cassidy Pearce is a news and entertainment journalist with The Western Weekender. A graduate of the University of Technology Sydney, she has previously worked with Good Morning Macarthur and joined the Weekender in 2022.