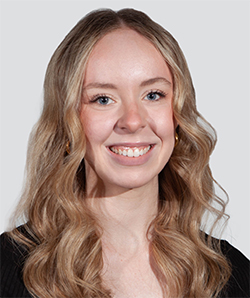 From rollers to heat tools and dressing gown ties, it's clear that people will try just about anything to uncover the secret to having flawless hair – without the associated damage.
In 2018, the Dyson Airwrap Multi Styler well and truly changed the game, with curling, straightening and drying attachments using innovative technology to minimise the use of heat, all for a cool $949.
As someone who spent years straightening my hair multiple times a week – to the point where even close friends thought it was natural – this all sounded very intriguing. But the price tag? Not so much.
Fast forward to April 2023 and the Airwrap's younger (and cheaper) cousin, the Shark FlexStyle, finally launched in Australia at just $499.
Still pricey, of course, but is it worth it if it saves your hair, and replaces the need for other tools?
In terms of similarities, the Airwrap and the FlexStyle are both produced by reputable vacuum brands. Both have a range of features, including the iconic auto-wrap curling wands, and advertise themselves as heat-tool alternatives that are better for the hair than standard hairdryers, straighteners or similar.
But, with the Airwrap having made such an impact on the industry, it's easy to question whether the FlexStyle is a quality product in its own right, or nothing more than a poor dupe.
Over the past few weeks, I've been testing out the FlexStyle and can confirm that the latter is simply not the case.
Along with the hairdryer base, the FlexStyle comes with six attachments – a Styling Concentrator, Curl-Defining Diffuser, Paddle Brush, Oval Brush, and two Auto-Wrap Curlers – packed into a sleek and convenient case.
Immediately, I was surprised by the power of the base alone, which can be used straight, or twisted into the shape of a regular hairdryer. But, seeing the other tools combat my somewhere-between-wavy-and-curly hair texture was even more exciting.
Taking into consideration the obvious critique that both the Airwrap and the FlexStyle can be tricky to manoeuvre, particularly when also balancing the dampness of your hair with the tool's heat and airflow settings, I found that after a few attempts at using the curlers, the process became fairly autonomous, leaving your hair shiny and bouncy for days.
The minimal heat applied with the tool is of course a bonus, though heat protection is always a must!
Having only tried the Airwrap once in-store a few years ago, I admit this isn't the most even comparison. However, despite having a few less attachments than the Airwrap, the Flexstyle absolutely holds its own, and is a worthy purchase.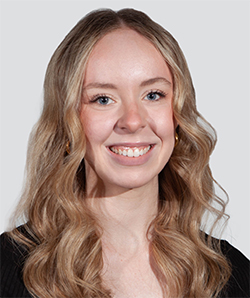 Cassidy Pearce is a news and entertainment journalist with The Western Weekender. A graduate of the University of Technology Sydney, she has previously worked with Good Morning Macarthur and joined the Weekender in 2022.