Penrith City Council has abandoned plans for a $200,000 overseas study trip to Amsterdam, the United Kingdom and Paris.
The study trip would have seen Mayor Tricia Hitchen, Deputy Mayor Todd Carney and up to three Council Officers visit various cities to understand the impact of airports at the doorsteps and how to take advantage of such developments.
Penrith is about to be significantly impacted by the arrival of Western Sydney International Airport at Badgerys Creek.
"Study tours are an established method for enabling participants to hear from subject matter experts and develop an understanding of concepts beyond what can be gained through readership or discussion," a report to Councillors at tonight's Ordinary Meeting said.
"A study tour will assist Council in leveraging investment in Western Sydney International Airport and Western Sydney Airport to ensure maximum benefits for our community. We can learn lessons on growing our visitor economy, attracting investment in agri-business, freight, logistics and advanced manufacturing to deliver more jobs close to home for our residents."
The 10 to 13 day trip would have had an itinerary focused on:
· Cities that have a second international airport, the associated connecting rail infrastructure, the surrounding cities and industry mix and residential density mix.
· CBD centres in proximity to the airport and infrastructure.
· Comparable examples of best practice in regional development with connecting rail corridors, such as the UK and Schiphol airport in Amsterdam.
· Industry development and the associated investment opportunities that are expected to arise from an aerotropolis with agribusiness and advanced manufacturing precincts.
"The tour will provide a further opportunity for relationship building, both with overseas networks and Council," the report said.
The trip had an estimated cost of $25,000 to $40,000 per participant, which would have seen the total cost come to around $200,000.
While the report initially recommended the trip be approved, significant public backlash in recent days has seen the recommendation overturned at tonight's meeting.
Deputy Mayor Todd Carney moved that the initial recommendation be reversed, which was supported by Councillors.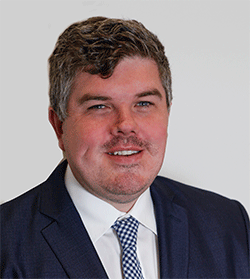 Troy Dodds is the Weekender's Managing Editor and Breaking News Reporter. He has more than 20 years experience as a journalist, working with some of Australia's leading media organisations. In 2023, he was named Editor of the Year at the Mumbrella Publish Awards.