Verdict: 4/5
If you thought the 'Mission: Impossible' franchise had worn out its welcome, or that Tom Cruise had celebrated too many birthdays to adequately play Ethan Hunt, I've got a message for you: You're wrong.
'Dead Reckoning Part One' is one of the best chapters of the long-running series, delivering heartstopping action throughout and never dropping the ball during its close to three hours of run time.
A suggestion before I go on: You need to see this at the cinema. This is your classic, big action blockbuster that deserves to be seen on the big screen. And if you can find yourself a cinema with D-Box technology, it's an even better experience – every fired bullet, every punch, every bump on the epic train scene vibrates through your seat.
The premise of the film is fairly simple, albeit world-threatening: A group of bad guys desperately wants something that could alter the very way the planet works, and the good guys need to stop it from happening.
As big as this threat is, it's small in nature: a key, which plays a critical role in controlling a rogue AI that threatens international security.
There's a couple of poignant thinking moments here: Cruise, a 61-year-old old-school movie star, battling a world of deep fakes and AI; which while portrayed in an out there, unlikely form, is actually a little too close to home.
The other is a scene in which government officials are feverishly working away on typewriters to create hard copies of intelligence information that is at risk of being hacked. Again, close to home.
However, the intent of 'Mission: Impossible' is not so much to send you deep in thought – it's to keep you on the edge of your seat.
The already famous motorcycle scene has you holding your breath, even though we know Cruise – who performed the stunt himself – survives. Dramatic scenes on a train as the film reaches its climax are tempered with an hilarious car chase mid-way through the movie in which Ethan and Grace (Hayley Atwell) attempt to get away in a tiny and cramped yellow Fiat 500.
I'd normally find cause to be critical of a movie that goes for close to three hours and doesn't wrap everything up, with part two to be released next year, but at no stage does it feel too long; and it would be wrong to cut anything here. Get to the cinema and see it.
See this movie at Hoyts Penrith.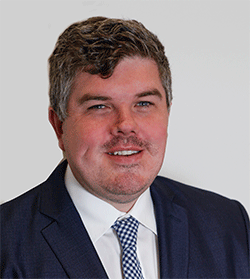 Troy Dodds is the Weekender's Managing Editor and Breaking News Reporter. He has more than 20 years experience as a journalist, working with some of Australia's leading media organisations. In 2023, he was named Editor of the Year at the Mumbrella Publish Awards.