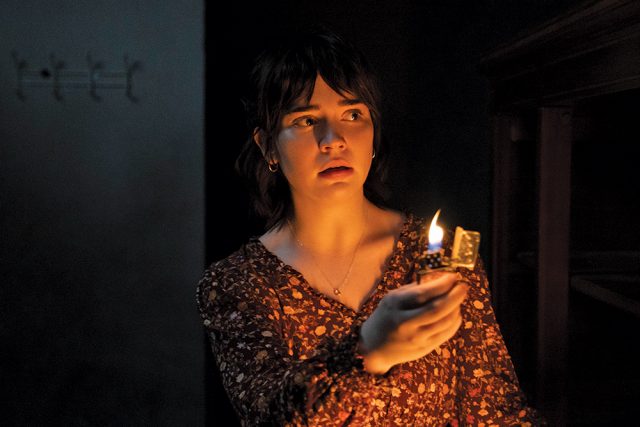 Verdict: 3.5/5
'The Boogeyman' plays on the age-old fear that there's something in your closet, just waiting to come out as soon as the lights turn off. And after watching this movie, you might just believe there is.
Based on the short story by Stephen King, 'The Boogeyman' centres on high school student Sadie Harper (Sophie Thatcher) and her younger sister Sawyer (Vivien Lyra Blair), who are both still reeling from the recent death of their mother. Their father, psychiatrist Will Harper (Chris Messina), is dealing with his own grief and struggling to offer his children support.
If that's not enough, the family's life is forever changed after a desperate patient (David Dastmalchian) turns up on their doorstep seeking help following the death of his three children, who he claims were killed by a monster who hides in the dark. His kids called it 'The Boogeyman'.
It was at this point that things started to get spooky.
Full of jump scares that left movie-watchers nervously laughing, and scenes where you're begging the characters not to turn the lights off, 'The Boogeyman' is a fast-paced horror-thriller that you just can't help liking, even if it ends how you expect it to.
It's also a great movie to watch at the cinema. With the lights off, you can't help but tense up when the candles blow out on-screen and you're plunged into darkness, just like the characters are.
If you're ready to be scared of the dark again, this movie is for you. But if you have kids who ask you to check under their bed for monsters, might be good to give it a miss.
See this movie at Hoyts Penrith.
Ellie Busby is a news reporter for Western Sydney Publishing Group. A graduate of the University of Hertfordshire and Western Sydney University, she is a journalism Major. Ellie has worked with Universal Media, The Cova Project and for a range of other projects.