After it was a smashing success last season, Panthers Netball are encouraging local fans to do it all again and be in attendance for tomorrow night's Netball NSW Premier League games against the GWS Fury at Penrith Valley Regional Sports Centre.
For the second straight year, Panthers will play a home game at the busy Cambridge Park venue this Saturday, May 13.
The Panthers Open's team will take on the Fury at 6.30pm before their U23's team does battle at 8.15pm.
But it won't just be Panthers who will be taking a game home next weekend, with three other franchises also swapping their usual digs at Sydney Olympic Park's Netball Central for games in their home cities as well.
Speaking with the Weekender, Panthers Opens coach Moira Gaha said last year's game at Penrith Valley Regional Sports Centre was a huge hit.
"It was really great looking up into the stands and seeing lots of junior rep teams from the feeder clubs cheering us on, so we're expecting the same thing this year," she said.
"It was a really good atmosphere and our committee did a wonderful job making it a very special event."
An opportunity to watch the next generation of top flight netball talent, Gaha said it's a wonderful initiative by Netball NSW.
"It's a great initiative by Netball NSW to have this upcoming home game, so we can invite the many local junior teams around the area to attend.
There will be a second home game at GWS's venue later in the season, so it's a really good chance for us to get out there and showcase the Panthers franchise and the development that we've done," she said.
With tickets just $8 each to see some high quality netball action, Gaha said it's the perfect Saturday night of entertainment.
"The big selling point is that this is the future of our district," she said.
"It's the next generation of this high performance program and, we hope, it encourages lots of young netballers to keep performing in their districts and keep trialling for rep sides and then eventually trial for the Premier League squad when they are ready."
Panthers currently sit in sixth place on the Opens ladder, while their U23's team is going strong in fourth after five games.
Gaha said she was pleased with how the first half of the season was going despite some setbacks early on.
"I'm happy with how we are tracking but we've had some changes since we started," she said.
"We've had a couple of injuries and one of them was unfortunately season ending, so we've had to change up some combos. Overall, I'm really happy with the way those combos are coming along."
To purchase tickets, visit https://bit.ly/44sUdZb.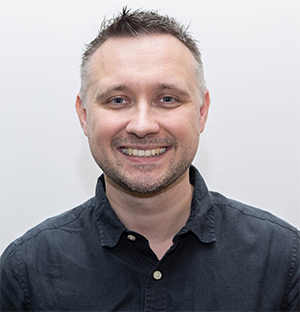 Nathan Taylor is the Weekender's Deputy Editor and Senior Sports Writer. He also compiles the weekly Chatter on the Box TV column. Nathan is an award-winning journalist, who has worked at the Weekender for a decade.