On the eve of the new netball season, the President of the Penrith District Netball Association (PDNA) says the sport has a huge fight on its hands when it comes to participation numbers.
For five decades, netball has been one of the most popular sports for females – both young and old – in the Penrith area, however that's starting to change with fellow winter sports, like rugby league, becoming more inclusive towards women.
While netball is by no means struggling for participants locally this winter, long-time Penrith Netball President Joy Gillett believes competition with others sports, people's lifestyle habits as well as the cost of living, has impacted the game in recent years.
"Even though we've moved on from COVID, I think COVID changed things. People realised that they don't have to play a sport on a Saturday – they've got other things to do," she told the Weekender.
"I also think the current economic situation has played a big role on our numbers. A lot of people are spending their money on things that they have to spend money on, not necessarily on all the extras.
"Another impact, which I think is having quite an affect, is other sports. A lot of our players who previously played netball are now playing rugby league or AFL, which has resulted in our numbers dropping off a bit."
Registration costs have risen a "very small amount" this season, with Gillett confirming the governing body are on top of the worrying trend around the state.
"Netball NSW are well aware of the issues involved and they've got some good people there at the moment that are looking at this," she said.
"In terms of registration costs, we do everything we can to make it easy for families and we allow people to pay off fees, so they're not up for that large amount at the start of the year.
"But it's not just players we're struggling with, it's umpires, it's coaches. Every year we've got the same challenges getting enough of those type of people involved because it's voluntary. It's a battle."
Meanwhile, sunny conditions are expected tomorrow morning for the start of the 2023 PDNA winter season at Jamison Park Netball Complex.
After last season's famous March Past was cancelled due poor weather, Gillett is excited to finally award one of the 22 proud local clubs in this year's competition the inaugural Jan Jackson March Past Trophy.
"We are planning for our traditional outdoor March Past," she confirmed.
"Our brass band will be playing marching music, we'll have a young netballer singing the national anthem, and we're all set to go back to the good old days."
The March Past will get underway at 8.15am this Saturday morning, with games kicking off shortly after at 9.15am.
Gillett said the key to winning the March Past is plenty of colour and plenty of players.
"Dress up, have fun, wear bright colours and have good numbers marching," she said.
"Try and encourage all players in your club to march. Every member is welcome!"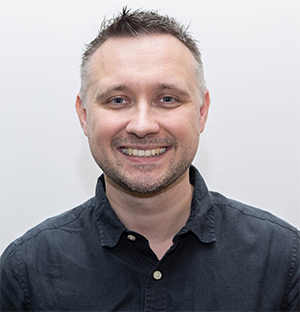 Nathan Taylor is the Weekender's Deputy Editor and Senior Sports Writer. He also compiles the weekly Chatter on the Box TV column. Nathan is an award-winning journalist, who has worked at the Weekender for a decade.