Rating: 4/5
When a film franchise reaches its sixth installment, it's often time to bid it farewell – at least to not ruin the magic the earlier films may have delivered.
In the case of the 'Scream' franchise, however, an exception is granted – because 'Scream VI' is up there with the best films of the entire set, in fact probably standing second now to the original slasher epic.
And it does it without the return of legacy character Sidney (Neve Campbell), who gets a mention early in the film but is otherwise missing from this latest confrontation with 'Ghostface'.
The events of 'Scream VI' take place a year after we last left the franchise. We find the Carpenter sisters, Tara (Jenna Ortega) and Sam (Melissa Barrera) living in New York, trying – with varying degrees of success – to move on from the horrors of what happened at Woodsboro.
But it's impossible to leave the past behind – especially when an Internet theory points the finger at Sam being responsible for what happened at Woodsboro, opening the door to plenty of potential suspects when 'Ghostface' returns.
With an opening scene that is right up there with Drew Barrymore's shock death in the first film, 'Scream VI' delivers from start to finish, never lagging and always keeping you guessing.
The return of Kirby Reed (Hayden Panettiere) is a definite highlight here but the film thrives on its quality ensemble cast. If you're a 'Scream' fan, this latest installment definitely doesn't let you down.
See this movie at Hoyts Penrith.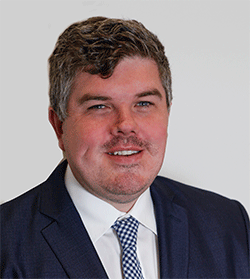 Troy Dodds is the Weekender's Managing Editor and Breaking News Reporter. He has more than 20 years experience as a journalist, working with some of Australia's leading media organisations. In 2023, he was named Editor of the Year at the Mumbrella Publish Awards.