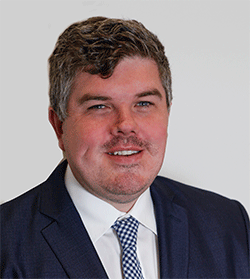 The Sydney Kings are currently at the business end of their National Basketball League (NBL) title defence, but a new challenge may confront the city's only top flight men's basketball team in the near future.
There's plenty of talk around at the moment that the NBL is looking at further expansion, with talk of a second Sydney team currently getting plenty of discussion.
With the introduction of a second Melbourne team in 2019 and the Tasmania JackJumpers in 2020, the NBL is clearly in a growth phase.
Basketball isn't quite at the popularity levels it reached in the late 1980s and early 1990s, but it's certainly come a long way from its low points of a decade or so ago.
A second Sydney team makes sense, and so does basing it in Penrith.
If the NBL is serious about expansion in the true sense of the word, it won't just plonk another team in the centre of Sydney. And basing a team out of Sydney Olympic Park and calling it "western Sydney" is likely destined to fail too.
Any expansion of the competition must be to a set region, to allow true community buy-in and to eventually create cross-town rivalries and a legitimate fan base.
Nobody currently has their hand up to own nor run an NBL team in Penrith but it's time for some movers and shakers to get their heads together.
And yes, before anyone wants to deliver me a history lesson, I know all too well we've been here before. The ill-fated Western Sydney Razorbacks venture left many a basketball fan and investor in Penrith scorned, but times have changed.
Among a litany of other issues, the Razorbacks came into existence at a time after basketball's heyday, and just before some of its darkest times.
Penrith is ready for another major sporting code to call it home.
Not one that sits itself in Parramatta or Homebush and claims to represent all of western Sydney, therefore Penrith, but one that carries the city's name with pride.
Penrith Panthers Basketball has recently joined the NBL1 East competition in both the men's and women's, further establishing the area as a basketball powerhouse.
And with significant government investment in Penrith, including the recent announcement of a major new indoor sports facility in the region, there's no reason the city can't be set up with the best possible venue to house a new team.
Basketball has real potential to be the sleeping giant of sport in Sydney, and in Penrith its only true competition from a bums on seats perspective comes from the the NRL. The seasons barely cross-over, giving a new Penrith NBL team free reign over the summer.
The A-League, already with three teams in Sydney, is struggling for crowds, respect and recognition, and is dealing with a woeful TV deal that means it barely goes noticed outside of rusted-on fans.
The AFL is strong in parts of Sydney but GWS continues to struggle to build a following, and despite the AFL's desires to infiltrate the west and take over as the region's major sport, there's no evidence it's actually occurring.
Cricket remains enormously popular everywhere in Sydney but even when it comes to the Big Bash League, no specific area gets to claim the Sydney Thunder as their own, which means the competition is something of a summer sugar hit each year with no long-term buy-in from fans.
It may be a pie in the sky idea, but everything has to start somewhere.
Let's get the discussion happening and see who'd get behind a Penrith-based NBL team – it could well shake-up our city's sporting landscape and continue to put one of the fastest growing regions in the country on the map.
And another thing . . .
Penrith and St Helens will do battle on Saturday night in what should be one of the highlights of the rugby league year, but instead it's almost gone under the radar completely.
In fact if it wasn't for a slight change to the kick-off time caused by forecast scorching temperatures in Penrith on Saturday, the World Club Challenge would have barely rated a mention in the press this week.
Just on that note, how did the NRL ever rubber stamp a 6pm kick-off for a rugby league match in the middle of February in Penrith? Farcical from the beginning.
The scheduling issues aside, the NRL should have been promoting this game non-stop over the past few weeks. They could have even capitalised on Super Bowl week and the fact this is the closest thing rugby league has to such a spectacle.
Instead, at the time of writing, not even a press conference had been scheduled to promote the game. You wouldn't even know St Helens were in Australia if you weren't a rusted-on rugby league fan.
Media opportunities should have been organised every day this week. Get the St Helens boys over to indoor sky diving, talk up a newfound rivalry, set up TV and radio spots. Instead, virtual silence.
The result will be a less than capacity crowd at BlueBet Stadium on Saturday night, and a TV audience much less than what it should be. If given a chance to host this again in the future, the NRL must do better.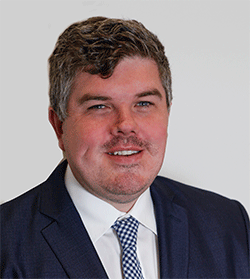 Troy Dodds is the Weekender's Managing Editor and Breaking News Reporter. He has more than 20 years experience as a journalist, working with some of Australia's leading media organisations. In 2023, he was named Editor of the Year at the Mumbrella Publish Awards.