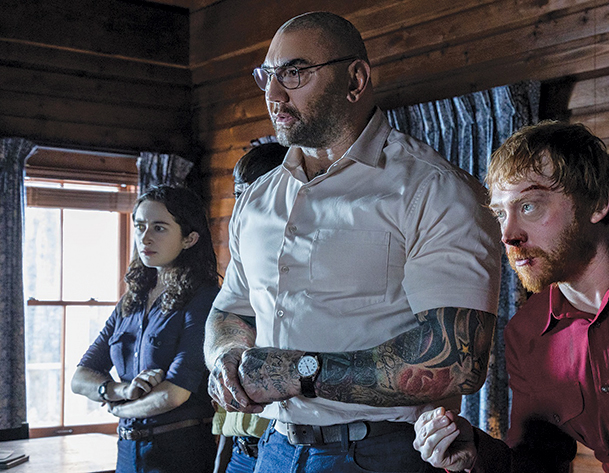 Verdict: 2.5/5
The action of 'Knock At The Cabin' begins from the opening scene of M Night Shyamalan's 100-minute thriller – there's no mucking around, which is at least one good point for a film that never reaches any great heights.
The premise here is pretty good – a couple, Andrew (Ben Aldridge) and Eric (Jonathan Groff) along with their adopted daughter Wen (Kristen Cui) are held hostage by weapon-wielding captors who tell them they must make an impossible choice.
The trio must decide to kill one of their family to stop an impending apocalypse. They cannot kill themselves, and if they choose to ignore the request, the world will begin dismantling.
Not surprisingly, Andrew and Eric don't buy it – at least not at first.
And so we watch members of the mystery group meet their own demise, and the world start to collapse – planes fall from the sky, tsunamis surge from the ocean. You get the picture.
The problem with movies like this is that you really need to nail the ending, or deliver a sensational twist. Neither happens in 'Knock At The Cabin'.
It's slightly thought-provoking, and for its first hour even nail-biting, but the third act of the film is nothing short of a letdown, leaving the viewer empty and unenthused.
See this movie at Hoyts Penrith.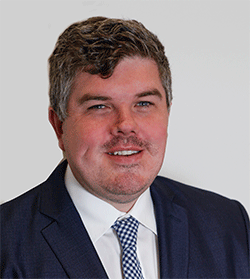 Troy Dodds is the Weekender's Managing Editor and Breaking News Reporter. He has more than 20 years experience as a journalist, working with some of Australia's leading media organisations. In 2023, he was named Editor of the Year at the Mumbrella Publish Awards.