Rating: 0.5/5
It's hard to imagine that even the most rusted-on Marvel fan would find all that much to love about 'Ant-Man and the Wasp: Quantumania', which could be considered a worthy sleep aid.
The previous 'Ant-Man' movies, whilst not your typical Marvel cinematic experiences, have been bearable enough to watch – but this latest installment falls incredibly flat.
We watch as Scott Lange (Paul Rudd), fresh from writing a memoir about his life as a saviour of the world, is dramatically transported to the Quantum Realm, where much of the movie takes place.
We were introduced to this Realm in the previous 'Ant-Man' film – Janet Van Dyne (Michelle Pfeiffer) was rescued from there, though as we learn, she didn't quite tell the whole truth about the universe that lurks beyond.
Scott's daughter Carrie (Kathryn Newton) has been sending signals to the Quantum Realm in an effort to map it, unaware of the dangers it holds. She too is is sucked into the Realm, so beginning the adventure to come.
With little imagination, we watch as Ant-Man desperately tries to save his daughter, and, well, yadda, yadda, yadda.
The joy of the first Ant-Man film was that it didn't try too hard. It was meant to be a goofy side-piece to the Marvel universe, and it offered plenty of cheap laughs.
This time around, they've tried – and failed – to give it the full Marvel experience. Let's just throw as many crazy characters, colour and flying creatures and spacecraft into one place and see what happens.
It's hard to imagine there will be a worse movie than this in 2023.
See this movie at Hoyts Penrith.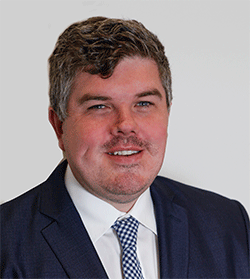 Troy Dodds is the Weekender's Managing Editor and Breaking News Reporter. He has more than 20 years experience as a journalist, working with some of Australia's leading media organisations. In 2023, he was named Editor of the Year at the Mumbrella Publish Awards.