NSW Labor Leader Chris Minns has announced plans for a hospital in the Aerotropolis, and to open a swim site for families in western Sydney, if the party is elected in March.
Minns was joined by Ryan Park, NSW Shadow Minister for Health, Greg Warren, NSW Shadow Minister for Western Sydney, Rose Jackson, NSW Shadow Minister for Water, Courtney Houssos, NSW Shadow Minister for Better Regulation, and the Labor candidates for Camden and Leppington, at Western Sydney International Airport Experience Centre on Monday.
As part of the announcement, Minns stated that NSW Labor would be committing $15 million to identify a site, and do the early planning works for an Aerotropolis Hospital.
Minns assured that though the hospital proposed will not be completed within their four-year term, what will eventually come to fruition is a new facility which would more than serve the incoming community.
This sentiment was confirmed by Park, who stated that what's to come will be "a major hospital".
"The population that's going to grow here and call this home is going to be significant, and in the two health districts that surround this area, there were 11 000 people in the last quarter who went into the ED and didn't get treated, and we've got to do better than that," he said.
"We can't afford to wait and do what other governments in the past have traditionally done, which is wait until residents are in the home, and then start planning for a hospital. We've got to do that different, and we've got to do it right, but this will be a significant hospital."
In addition to the hospital, Minns proposed the opening of Prospect Reservoir as "Sydney's biggest inland pool", helping those outside of reasonable distance of a beach to beat the heat.
"In 2018, we had four days in a row above 40 degrees in western Sydney. It's heating up out here, and families and communities just don't have the recreational space, in particular, when it comes to playing in the water with families, that Prospect Reservoir will bring to those communities," he said.
"It's an exciting initiative, it's long overdue, and we can do it in a responsible way."
Jackson noted just how important taking this opportunity is in ensuring equal access to recreational water activities for western Sydney residents, which was made starkly apparent over the past few years of COVID lockdowns.
"It's a fantastic opportunity to deliver some real quality of life for western Sydney, because Labor is serious about infrastructure investment in western Sydney – whether it's the health announcement today, whether it's education, or whether it's community infrastructure and community amenities," she said.
This comes as Labor has yet to announce their candidate for Badgerys Creek, who would be going head-to-head with Liberal's Tanya Davies.
Minns said the news is set to be announced within days.
"We've been in discussions with the party office in the last couple of days to make sure that we've got candidates for the remaining seats," he said.
"We know that we've got to get our candidates out there knocking on doors, and we're obviously very interested in making sure that we've got a choice and an option for voters in this part of New South Wales, and we'll do that in the coming days."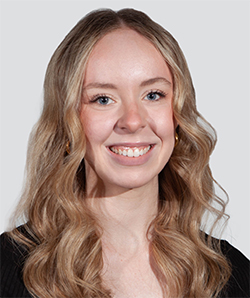 Cassidy Pearce is a news and entertainment journalist with The Western Weekender. A graduate of the University of Technology Sydney, she has previously worked with Good Morning Macarthur and joined the Weekender in 2022.