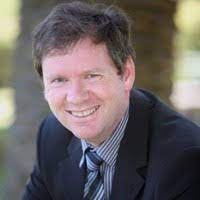 A program that is rarely used on a Windows PC is the Microsoft Store. Like the Apple and Android store, the Microsoft store has thousands of programs and applications available for download, many free. Here are some of my favourites from this year's 2022 awards.
ShareX – Allows you to capture and record screenshots or videos and share them. It is much more powerful than the one built into Windows (Snip tool). Actions can be mapped to hotkeys. I highly recommend and use it daily.
Wi-Fi Analyser – A fantastic tool that helps you identify weak signal spots in your Wi-Fi network. It effectively turns your PC into a wireless analyser. It allows you to determine the best locations for your Wi-Fi hotspot devices.
One Commander – A modern updated file manager with significantly more features and power than Windows Explorer. Well worth a look at.
Ear Trumpet – overlays the standard Windows volume control manager, allowing you to control volumes individually on all applications.
LiquidText – A notation application that allows you to gather, review and organise information across all your documents. This is great for managing content and adding your thoughts or comments. It supports most document types and allows you to pull them together.
Animotica – An easy-to-use Video Editor. Much more powerful than the built-in Windows editor. It allows you to combine videos, photos and music, as well as add voiceovers, freeze frames, reverse video, and many other features.
Shapr3D – Allows you to start with a sketch and develop it into a production-ready 3D model. It supports the importing and exporting of most 3D formats.
Paint.NET – An image and photo editing software. It is simple to use with powerful underlying features like layering. I highly recommend this, and this is my default graphics editing tool.
Adobe Express – Also a graphics editing tool, but unlike Paint.Net, it has a template library attached to it. It allows you to create content, including web pages, flyers without any design skills
Other better-known winners and runner-ups included Discord, Whatsapp Desktop, Spotify, Tubi, Hulu, and Disney+.
Be sure to check out the store. You might find something you like without having to purchase it. It's really a hidden gem.