A Penrith apartment has sold for an eye-watering $2.33 million.
The penthouse apartment is part of the East Side Quarter (ESQ) development's third stage.
Sell-out success and record breaking sales have CABE's ESQ development leading the way in redefining a new luxury apartment market in Penrith.
Following the success of the first two stages, the launch of Stage 3, called 'EDEN', was snapped up by savvy buyers in an impressive five months.
Selling 142 apartments and drawing in $87 million in total sales, EDEN incorporated two ultra-exclusive Penthouses which are not only setting a record for the area but also elevating the way people live in Penrith.
"During the first three stages we identified a growing demand from local buyers seeking 'house-sized' luxury apartments and in EDEN we have delivered the ultimate in luxury Penthouse living," said CABE CEO, Andrew James.
"Penrith deserves the same quality in luxury living as seen in others parts of Sydney and today we are pleased to announce both Penthouse apartments sold for $2 million and $2.33 million. These are the highest apartment sales on record for the outer west.
"What has been really exciting for us is the interest from the local area. These buyers have the ability to live anywhere yet choose to remain in the Penrith area and with the ESQ project they now have the standard they aspired to in their own backyard."
With an obvious demand for high-end living, CABE is bringing an exciting new product to stage four of the ESQ Development, "The Residences".
These architecturally designed "Homes in the Sky" are set to cater for the want of luxury living in Penrith whilst taking advantage of the community lifestyle ESQ provides.
"The Urban community lifestyle and connection to the Panthers Precinct, provides an experience that is unparalleled in the area. East Side Quarter is leading the charge in crafting the new future of architectural design, lifestyle and amenity in not only Penrith but the Outer Western Sydney area," Mr James said.
Penrith is well placed for growth with several high profile infrastructure projects underway that are shaping the new modern chapter for the Penrith community.
CABE are tapping into this unique time in Penrith working with architectural practice, Turner Studio, to purposefully design ESQ to meet the growing demand of a new generation.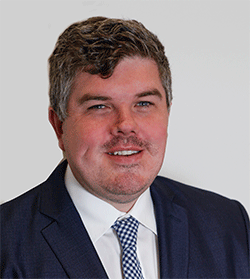 Troy Dodds is the Weekender's Managing Editor and Breaking News Reporter. He has more than 20 years experience as a journalist, working with some of Australia's leading media organisations. In 2023, he was named Editor of the Year at the Mumbrella Publish Awards.